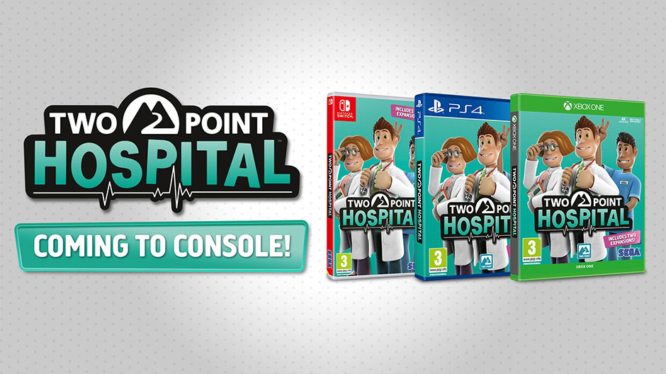 Hospital management sim, Two Point Hospital is finally heading to a console near you when it releases on Nintendo Switch, PS4 and Xbox One in late 2019. Available at launch as both a digital and physical release, Two Point Hospital on console also packs in both the Bigfoot and Pebberley Island DLC, as well as all content updates the PC version has seen to-date.
Two Point Hospital initially released on PC in 2018 and is seen as a spiritual successor to Bullfrog's 1997 title, Theme Hospital. Developed at Two Point Studios by many of the original Theme Hospital team, Two Point Hospital follows a similar format to the game that inspired it.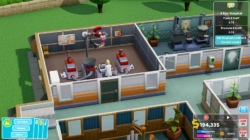 Players are tasked with constructing and managing a series of hospitals in the town of Two Point. You'll need to manage finances, hire staff, purchase equipment, and ultimately diagnose and cure a variety of fun and fictional ailments such as "Light-Headness" or "Mockstar".
Two Point Studios also boast that the console version of the game features "an intuitive, quick and precise control scheme [designed] from the ground up that'll make building your hospitals more satisfying than ever."
Be on the look out for Two Point Hospital when it hits store shelves and the Nintendo Switch eShop later this year. For now though, be sure not to miss the announcement trailer embedded below.
Two Point Hospital - Coming to Console - Trailer