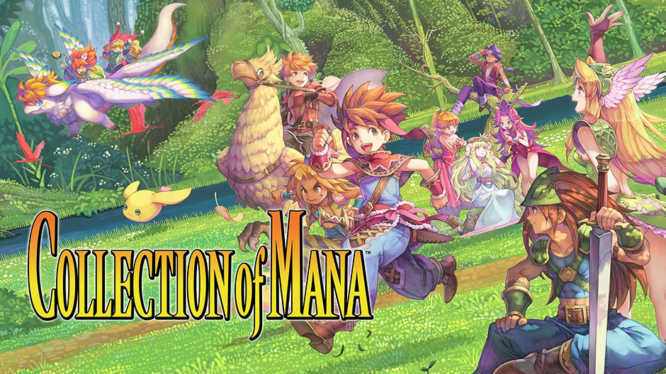 During today's E3 2019 Nintendo Direct, a remake of Seiken Densetsu 3 was announced for Nintendo Switch, titled Trials of Mana. At the same time, Nintendo confirmed that Collection of Mana, a collection of the Seiken Densetsu trilogy is also releasing on the Nintendo eShop today.
Trials of Mana is a full HD remake of Seiken Densetsu 3, a game that never found its way to the west after its original Japanese release in 1995. The game features brand new 3D graphics and will release on Nintendo Switch and PS4 in 2020.
Also announced was an English localisation of 2017's Seiken Densetsu collection, titled Collection of Mana. This pack contains Adventures of Mana, Secret of Mana, and Seiken Densetsu 3 – localised as Secret of Mana 3 for the first time. This pack was released on Switch in Japan back in 2017 and those who imported the collection were disappointed by a lack of English language options. This collection will give fans of the franchise a first opportunity to play Seiken Densetsu 3 before the HD remake is released in 2020.
Trials of Mana launches for Nintendo Switch and PS4 in 2020, but Collection of Mana will be available for download on the Nintendo Switch eShop today.
Trials of Mana + Collection of Mana reveal trailer