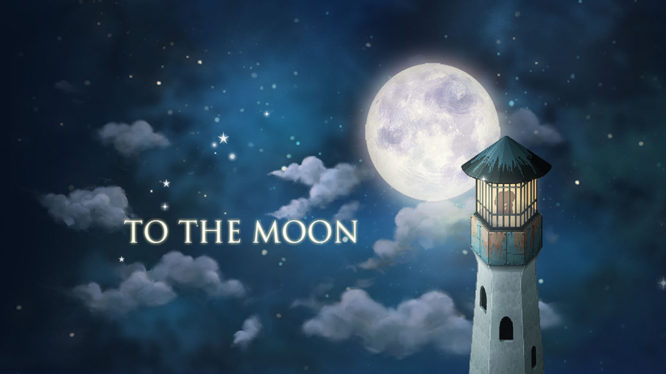 Developer Freebird Games has announced that their 2011 indie-darling To the Moon is heading to Nintendo Switch. The release on Switch this summer will mark the first time To the Moon has been available on a console.
To the Moon is an adventure RPG that follows the story of two doctors, Dr. Rosalene and Dr. Watts. Their job is to grant patients a second chance at living another life, a feat that can only be accomplished in their patient's dreams. This operation is fulfiled on a patient's deathbed, with their second life becoming the final thing they remember before they pass.
To the Moon's story tells the dream sequence of an elderly man named Johnny. Told in a strictly non-combat setting with a focus on narrative, Dr. Rosalene and Dr. Watts delve into Johnny's addled, puzzle-filled mind, and seek the answer as to why Johnny's last wish is to go to the moon.
Although pricing details have not yet been revealed by Freebird Games, the Steam version is an affordable $9.99. However, it is important to keep in mind though that the Nintendo Switch version is a ground-up remake of the original in Unity. As it's not a straightforward port due to the original being crafted in RPGMaker, it may well be reflected in the final price.
Get a first look at To the Moon on Nintendo Switch in the video below and keep an eye out for it when it lands on Switch in Summer 2019.
To the Moon Nintendo Switch Trailer