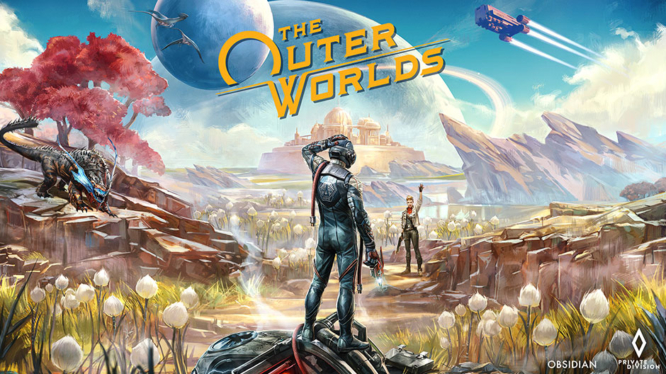 It's official, the Nintendo Switch port of The Outer Worlds is set to release on March 6th 2020. The announcement, which was made by publisher Private Division, also revealed that the Obsidian-developed RPG would be available in both digital and retail formats.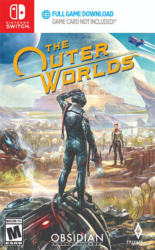 The Outer Worlds on Nintendo Switch will be priced at $59.99 on both the Nintendo eShop and at retail stores. However, those hoping to secure a physical game cart are out of luck, as it's been revealed that the physical release will simply be a digital code inside a box.
Originally released in October 2019, The Outer Worlds is a first-person sci-fi RPG developed by Obsidian Entertainment (the team behind Fallout: New Vegas). Taking the role of a hibernating colonist drifting through space, players find themselves rudely woken and thrown into a corporate colony riddled with conspiracy.
Gun in hand and with a ship on the horizon, it's up to you to choose your path and decide how the story will unfold. That's if you can get past deciding what your custom character should look like.
The Outer Worlds is scheduled to release for Nintendo Switch on March 6th, 2020 and will be priced at $59.99. If you want to learn more about The Outer Worlds then dive into the Nintendo Switch announcement trailer below.
The Outer Worlds Announcement - Nintendo Switch