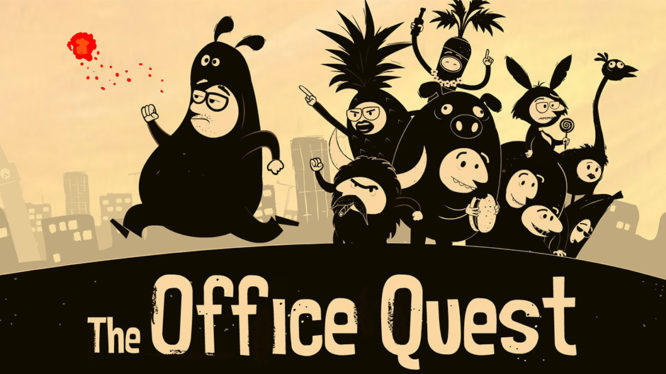 Indie developers 11Sheep have announced that The Office Quest will be available on the Nintendo Switch starting 17th January. The popular title has been downloaded over 4 million times on mobile, and will retail for $11.99/£10.99 on the Nintendo eShop.
Playing as an average office worker who just wants to go home (raise your hand if you relate), the aim of The Office Quest is to solve various riddles and puzzles in order to clear a path for a clean escape from work. The point and click adventure will require you to use all of your wits and every handy object you come across to get out of work early. You might even need to trick some coworkers with a bit of sneaky deception.
The quirky visuals and characters, who all seem to be wearing fluffy onesies, are coupled with mind-bending puzzles and funny hints and tips to create a unique gaming experience. Those who want an additional challenge can also try to unlock all 18 in-game achievements along the way. The Nintendo Switch version of The Office Quest features support for both Joy-Con and Pro Controller controllers schemes, and plays in both handheld and TV mode.
Office Quest – Nintendo Switch Official Trailer