In a press conference stacked with JRPGs, Square Enix has given Nintendo fans their first shadow drop of E3 2019. Revealed during Square Enix's E3 2019 presentation, The Last Remnant: Remastered is available now on Nintendo Switch.
The Last Remnant is set in a world filled with "Remnants," powerful and mysterious objects that have existed since ancient times. After the Remnants' incredible power forced the world out of balance, a great war broke out and began a thousand-year struggle. Players take on the role of Rush, a young man in search of his sister, Irina, with the help of his colourful band of allies.
Remastered breathes some new life into the world of The Last Remnant with an updated game engine and enhanced graphics.
The game is notable for its distinct battle system, which relies heavily on a "morale" system for both friendly and enemy forces. Higher morale gives units advantages like increasing attack stats or decreasing damage dealt by enemies.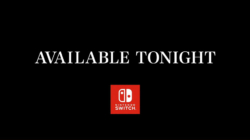 The Last Remnant: Remastered came to PS4 last December before finally making its way to Nintendo Switch. The game will set US gamers back $19.99, but as of the writing of this article, the game doesn't appear to be available to European players.
We'll be sure to update you if and when the game becomes available in other regions.
THE LAST REMNANT Remastered – Nintendo Switch Launch Trailer