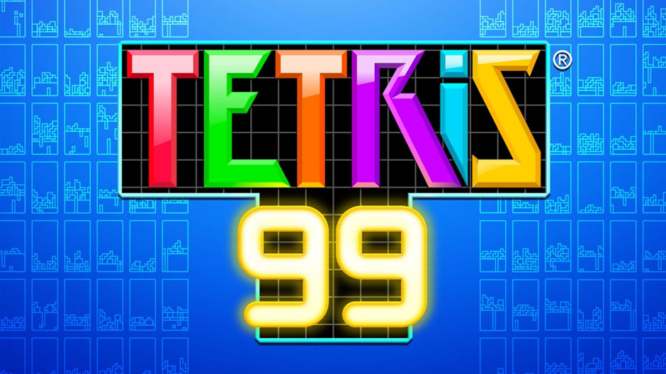 Nintendo's Tetris twist on a battle royale is venturing out to store shelves with a physical release on September 20th, 2019.
Players who opt to pick up Tetris 99 on a Game Card will also receive the Big Block DLC which was released earlier this year as a paid download. Nintendo is also throwing in an individual 12 month Switch Online membership to allow players to put their Tetris skills to the test against 98 other players.
Tetris 99 was released in February 2019 as a free-to-play, Switch Online exclusive. The game takes the winning formulas of Tetris and battle royale games and mixes them together to create an intense, challenging, and fast paced puzzle game.
More recently, Nintendo added offline modes to Tetris 99 through paid downloadable content. Two additional modes are also coming to the game later this year as a part of the same purchase. Local Arena takes the traditional Tetris 99 mode offline, allowing you to battle locally against 8 friends and 2P Share Battle adds a new angle to Tetris, allowing you to share Joy-Cons for a two-player game.
There's no word yet on pricing for the retail version of Tetris 99 but expect to pay at least the cost of the DLC and an online membership when it's released on September 20th, 2019.