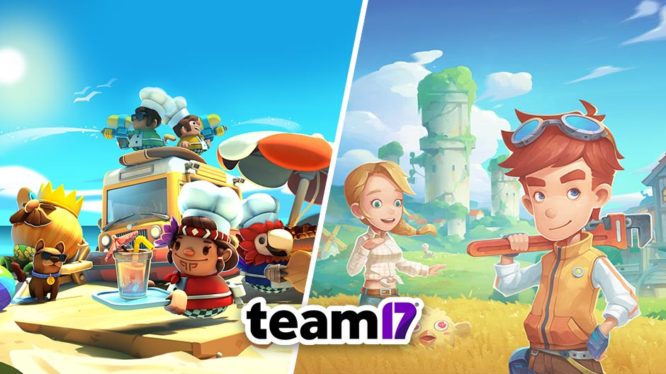 Team17 has already brought a whole host of games to the Nintendo Switch including The Escapists and Overcooked! franchises as well as games such as Yooka-Laylee, and Yoku's Island Express to the Nintendo Switch.
In an official blog post on their site, the indie publisher has now shared what fans can look forward to from them in the year ahead on both the Switch and other platforms.
My Time At Portia
Farming simulation RPG, My Time At Portia is currently in Steam Early Access and has already built up a sizeable community rallying behind it. Feedback from the community has helped form the game to what it is today and Pathea Games are continuously delivering updates.
In the game, players are transported to the lively town of Portia where you're tasked to restore your Pa's old workshop. Through gathering and mining materials, you'll need to craft various items that will help you with daily commissions, villager requests and in upgrading your workshop.
My Time At Portia was announced to be coming to the Nintendo Switch in January 2018 and a trailer showing the crafting mechanics in the game was released in November.
Team17 and Pathea Games are expecting to release the game on Nintendo Switch, PC and other consoles later this year.
Overcooked! 2
The action-packed co-op hit, Overcooked! 2 was Team 17's biggest launch last year. Since its release, the game has received multiple patches and content updates including the Surf 'n' Turf DLC and free stages added in the 'Kevin's Christmas Cracker' update.
For those not familiar, Overcooked! 2 is a 4 player co-op cooking game where you cook food in ways and places you've never thought of before. You could be throwing marshmallows in a winter wonderland or cooking inside of a hot air balloon. All while trying to make sure that the food doesn't burn and the kitchen doesn't go up in flames!
No announcement has yet been made regarding Overcooked! 2's next updates but Team17 assured fans that they'll see more of culinary mayhem later this year.
---
Team17 also outlined the games planned for release on non-Nintendo platforms in 2019. Their sci-fi roguelike, Genesis Alpha One and multiplayer World War II-themed FPS, Hell Let Loose are both expected later this year.
The publisher mentioned that these games "only scratch the surface" of what's to come for their fans in 2019. More games are promised from both from their own studio and their partners as well as additional updates for existing titles.