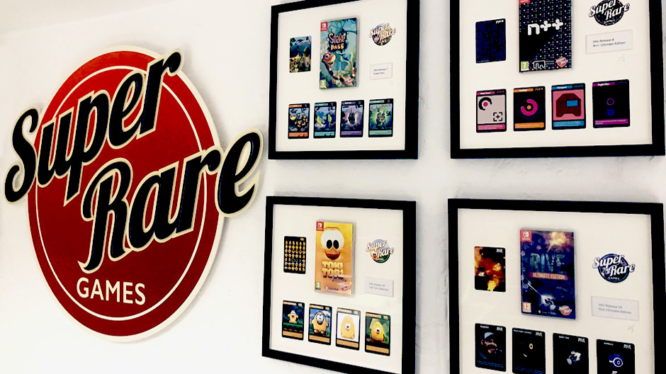 Super Rare Games are continuing to do what they do best and are blessing the Nintendo community with physical versions of everyone's favourite indie darlings. Announced over the weekend, Dandara, The Sexy Brutale, Assault Android Cactus+, Mechstermination Force, Darkwood, Freedom Finger, and SteamWorld Heist are all joining the Super Rare Games family of physical editions. While launch dates for these short-run releases are currently unknown, fans can expect pre-orders for the first title to open in a few weeks.
Dandara is a Nintendo Switch veteran, releasing for the hybrid in its first year. It stands to reason that a physical edition is long overdue. A 2D Metroidvania, Dandara puts your platforming abilities to the test. At the press of a button, players shoot across rooms in a linear line, avoiding traps, enemies, and bullets.
The gameplay will place you on your head (quite literally), standing on ceilings and walls, as you use the game's unique traversal mechanisms to your advantage.
The Sexy Brutale is a murder mystery game that challenges you with saving the lives of every occupant at a masked ball, as well as your own. The rogue-lite mechanics mean game over is not necessarily an end-all-be-all, as failing to uncover the masked culprit only means you get to start over with more information than before.
Pack all of that with a beautiful art style, witty dialogue, and a real-time clock, and The Sexy Brutale will prove itself to be a must-play for many.
Apart from its wonderfully silly name, Assault Android Cactus+ simply appears to be a wonderfully silly game. A twin-stick shoot-em-up, players can choose from an assortment of androids each behaving distinctly from the other.
The game packs a lot into its already crowded bullet hell bonanza, from a lengthy campaign, to a boss rush mode, to online leaderboards; the list goes on. Not to mention all game modes support four-player couch co-op, for those hoping to hit the world record of bullets on screen in a single frame.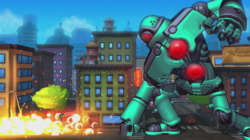 Mechstermination Force is a 2D boss rush game in the same vein as Cuphead. With an art style reminiscent of Ubisoft's Shoot Many Robots, this game's seemingly 3D environments pop out, making it a beauty to watch as well as to play.
Unlike similar games in the boss rush genre, Mechstermination Force typically pits you against bosses with a specific weak point. This means you will typically have to platform your way onto—and sometimes into—the MegaMechs to defeat them.
Darkwood is a game perfect for your inevitable spooky games marathon come October. In the aftermath of a civilization-ending virus, you are pit against the infected and the environment alike. The top-down point-of-view is always partly obscured, as anything outside the view of your flashlight is shrouded in a silhouette.
Darkwood's art style and detailed environments make the world feel almost Lovecraftian, meaning you will be unsettled at a near-constant rate.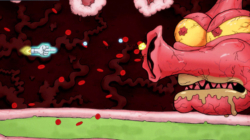 If Darkwood was too tense for you (it's okay to admit it), then Freedom Finger may be the perfect game to calm those nerves. This is a 2D shooter bursting with character and talent. The cartoony art style screams Adult Swim with characters voiced by legends such as Nolan North, and John DiMaggio.
Giving this game a diverse and memorable soundtrack, over a dozen different artists created entirely new tracks. If any of this appeals to you, then Freedom Finger is deserving of your time.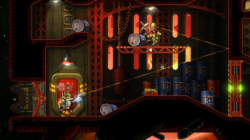 Last but not least is SteamWorld Heist. Super Rare Games and developer Image & Form are no strangers, having worked together to physically release SteamWorld Quest: Hand of Gilgamech last year. Dipping its toes into different genres with each new iteration, every game in the SteamWorld universe plays uniquely.
SteamWorld Heist is no exception to this formula, playing out like a 2D X-COM. Players will need to think strategically and tactically to get a better position on enemies. If you are the one being outmanoeuvred, do not fear, as bullets can ricochet off nearly any surface allowing for creative geometric comebacks.
Super Rare Games have only been around for two years now, but in that time they've changed the way we enjoy indies. They have physically released 26 games to date, having shipped over 109,000 units to over 80 countries globally. And with the latest batch of announcements, it appears Super Rare Games do not intend to stop anytime soon.
If any of these games grabbed your attention, check out BeatEmUps' video below, who first announced all of these releases. Wood Hawker also goes in-depth, giving cursory reviews and thoughts on each in case you are still on the fence for any of these titles.
7 Upcoming Nintendo Switch Games by Super Rare!