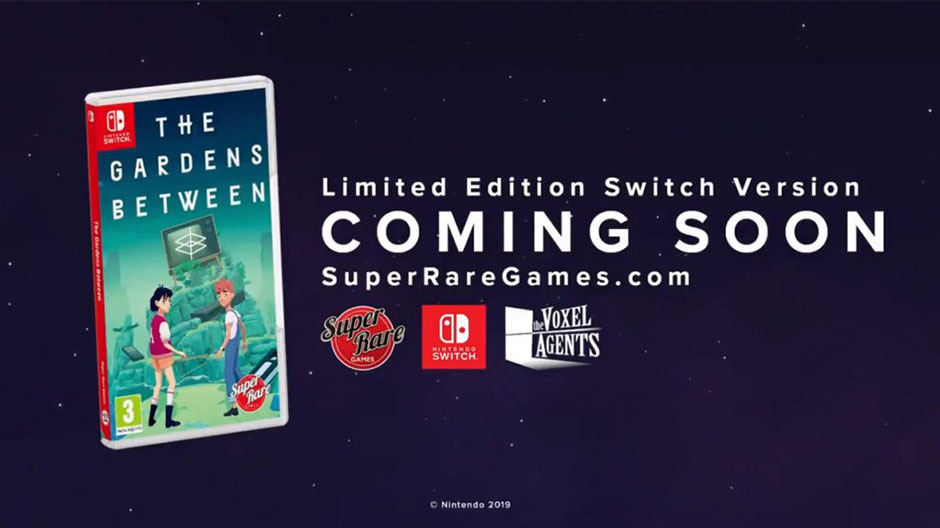 Physical media fans rejoice! Super Rare Games have announced a limited edition physical release of The Gardens Between on Nintendo Switch at this year's Kinda Funny Games Showcase.
Originally released in September 2018, The Gardens Between is a puzzle game developed by Australian studio, The Voxel Agents, that focuses on the relationship between teenagers Arina and Frendt. The game follows the two next-door neighbours and best friends on an adventure through a magical dreamscape made up of the pair's shared memories.
Super Rare Games didn't reveal exactly when they'd be bringing the indie gem to Switch, but they did promise the game was "coming soon," so we can likely expect an update on a release date in the next few weeks. To check out the rest of the awesome indie announcements made at the Kinda Funny Games showcase you can check out the whole conference below.
If you'd like to learn more about Super Rare Games check out our Interview with their "Head of Doing Stuff" George Perkins on PotsCast Episode 026: Let's Get Physical or read up on their current game offering Machinarium. For more Physical E3 goodness, check out the new batch of games coming to Switch announced at Limited Run Game's E3 Press conference.
Kinda Funny Games Showcase E3 2019