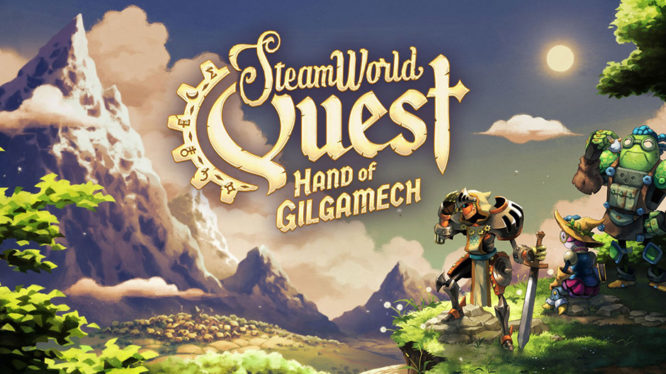 Announced earlier today during the Nintendo Indie Highlights, Steamworld Quest: Hand of Gilgamech is set to arrive first on the Nintendo Switch in 2019. Developed by Image & Form Game and published by Thunderful, Steamworld Quest continues the Steamworld series in the same vibrant, hand-drawn art style but with brand new gameplay quirks.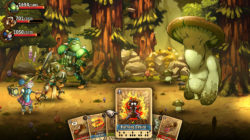 Much like how Steamworld Heist varied the gameplay formula of Steamworld Dig (by adding turn-based combat), Steamworld Quest: Hand of Gilgamech turns the series into a card-wielding action RPG. Featuring over a hundred different punch-cards to choose from, players will be able to build their own unique deck to help the upcoming heroes through this perilous hand-drawn world.
SteamWorld Quest is packed with treasure chests to plunder, enemies to challenge, cards to collect, and fantasy-rich stories to explore. Speaking of fantasy, this game is rife with it. You'll come across dragons, cast magic spells, and bear witness to knights in gleaming suits of armour. There's definitely plenty to uncover while you level up your party of heroes in a classic RPG fashion.
All of this and more could be yours when Steamworld Quest: Hand of Gilgamech launches first on Nintendo Switch later this year.
SteamWorld Quest – Debut Trailer – Nintendo Switch