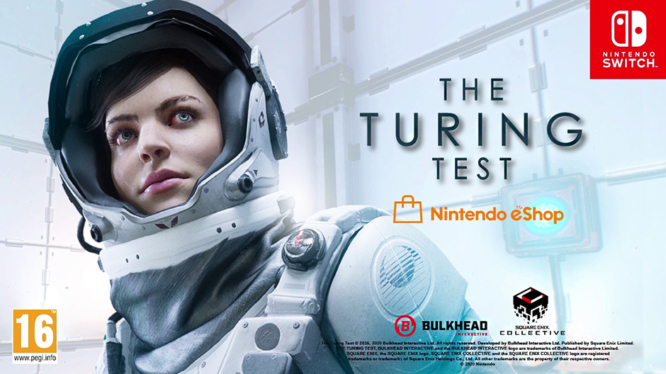 Square Enix Collective has announced that it will be bringing sci-fi puzzler The Turing Test to the Nintendo Switch on February 7th 2020. The announcement, which came alongside a Nintendo Switch trailer, also revealed that the game would be priced at £15.99 / $19.99 / €19.99 – with an additional 10% discount at launch.
Originally released for Windows PC and Xbox One in August 2016, The Turing Test is a first-person puzzle game in which players take on the role of International Space Agency engineer Ava Turing. Tasked with finding out what happened to the missing ground crew on Jupiter's moon (Europa), players must use their Energy Manipulation Tool (EMT) to navigate through a series of challenging puzzle to uncover the truth.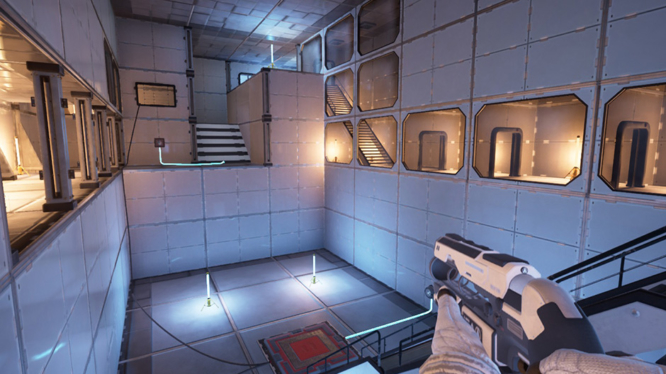 Often likened to Portal and The Talos Principle, The Turing Test not only tasks players with solving complex puzzles to progress, but also explores the philosophical concepts of human morality and artificial intelligence. In addition to manipulating environments with your EMT, players will find themselves moving blocks, switching perspectives, and trying to navigating through the maze-like facility. So, if you're a fan of first-person 3D puzzlers and fancy a challenge that's not tied to your TV, this might just be one to add to the wishlist.
The Turing Test will be available for Nintendo Switch as a digital eShop download on February 7th 2020. Usually priced at £15.99 / $19.99 / €19.99, players who snag a copy during launch will be able to bag themselves a decent discount of 10% on the asking price.
If you want to see The Turing Test in all its portable glory, then be sure to checkout the official Nintendo Switch release trailer included below.
The Turing Test | Nintendo Switch