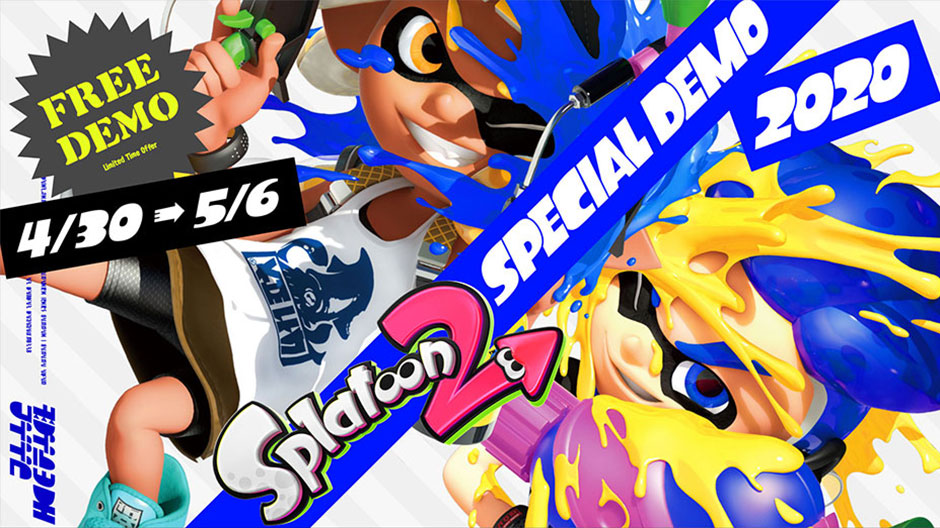 In an effort to breathe some new life into some older titles, Nintendo has teased that Splatoon 2 is bringing back a popular Splatfest next month. Starting on May 22nd and ending on May 24th, players will need to pick up their Splattershot once more. It seems a condiment battle is never done, and the Ketchup vs. Mayo theme is making a triumphant return almost a year after the "Final Fest".
Nintendo America has also revealed a Special Demo Event taking place on April 29th, starting at 11pm PT and running until May 6th at 6:59am PT. It's not yet known if the Splatoon 2 demo will be available in other regions.
This special demo will allow players to take part in Turf War, Ranked Battle, Salmon Run, and more. Players are also being offered a free 7-day trial of Nintendo Switch Online, which is required to take part in this event and will auto renew to a 1-month subscription if the subscription is not cancelled by the time the trial period is over.
If the squid-kid dynamic piques your interest, Splatoon 2 will also be discounted during the duration of the special demo at a whopping 30% off retail price. All of your progress during the event will also transfer over, so get to inking as soon as possible!
This Special Demo Event comes at a time of gaming uncertainty during the COVID-19 global pandemic. Other Nintendo Switch games, like ARMS, have been received special demo events in order to get new players interested in titles that released closer to the Nintendo Switch's launch.
Old and new squids alike, do you think this demo will be off the hook? See you on the turf!