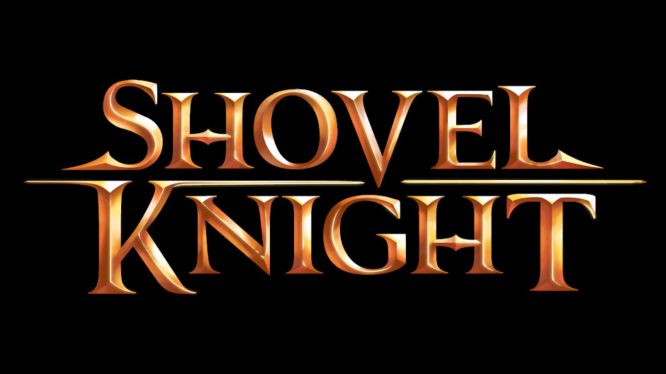 In their latest video presentation, Yacht Club Games revealed the final batch of updates coming to Shovel Knight: Treasure Trove before they finish development on the game that began over seven years ago.
Joustus with a friend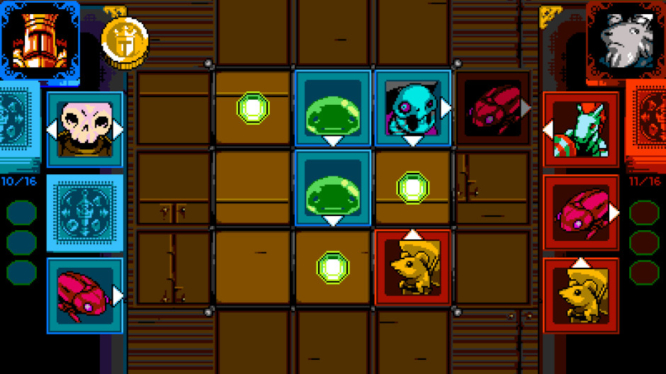 This update adds to another minigame found in the game's King of Cards campaign. Previously a single-player only mode, Joustus represents enemies and characters in a card game with the objective of claiming more gems than your opponent. This new update includes a secret mode of Joustus where you can play head-to-head with a friend. To access this new competitive mode, press 'up' in front of the mirror in King Knight's room.
Changes to Shovel Knight Showdown
The game's most recent update, the (superb) platform fighting game Shovel Knight Showdown has also seen some changes, including character balance updates and an exciting new game mode.
Characters Propeller Knight, Enchantress, and Liquid Samurai have all 'had their wings clipped' meaning that they cannot stay in the air for as long. Additionally, Mole Knight and Liquid Samurai have been given the ability to destroy dirt blocks meaning that all playable characters in Showdown can now dig.
The update also adds Character Gauntlet, a new addition to Showdown's 'targets' mode. In this mode, your character will randomly change every time you hit a bonus target, testing your skill at fighting as each of the playable characters. This mode also supports co-op play so you can team up with a friend to achieve the highest score. This exciting new mode can only be accessed via an old-school cheat code: hold the left parry and sub-weapon buttons.
New pixel scaling mode
An update will make a new 1:1 Pixel Scaling mode available, allowing the game's gorgeous pixel art to look crisp on any display. It can be found within the Options > Screen Scale menu and will be available on all platforms.
Specter of Torment Sale
To celebrate the 3rd anniversary of the campaign, Specter of Torment will be receiving a 50% discount on many platforms, including the Nintendo Switch eShop, from February 26th to March 3rd. This prequel campaign marks a great place to jump into Shovel Knight if you're new to the series.
These final updates mark the end of additions to Shovel Knight: Treasure Trove. After seven years of regular (and substantial) content updates, Shovel Knight has become a critically-acclaimed success. Coming to the end of development on such a fantastic game is bittersweet; it's the end of an era but many fans are excited to see what comes next from Yacht Club Games.