It looks like evidence for a Nintendo Switch port of Saints Row IV: Re-Elected is nearing saturation point. In addition to the questionable retail listing spotted last month, it now appears that Amazon has gone full pre-order on their US store.
The additional evidence is somewhat overwhelming, leaving little to the imagination as to whether the previous leak was genuine. The new listing, which comes complete with Nintendo Switch box-art, suggests that the Saints Row IV: Re-Elected will launch for Switch on March 27th 2020 – just days after the release of Animal Crossing: New Horizons. According to Amazon's product page, fans in the US can pre-order a physical copy of the game for $39.99. A price which lines up extremely well with the €39,99 price-point spotted in Europe.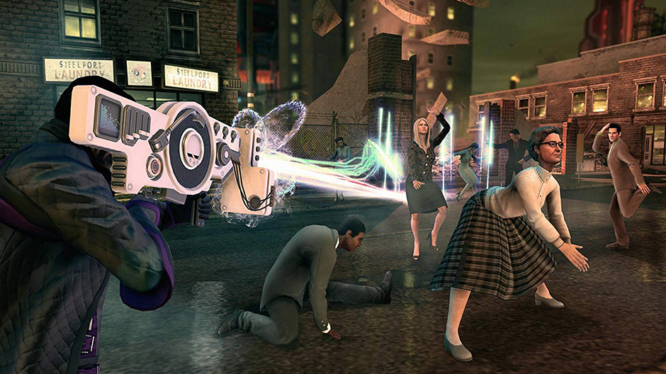 While nothing has been officially confirmed just yet, it seems extremely unlikely that Saints Row IV: Re-Elected won't be coming to Nintendo Switch. The new listing, which is both shipped and sold by Amazon.com, is already live and available to pre-order. So fans can expect Deep Silver to confirm the port's existence in the coming days, or even hours.
Saints Row IV: Re-Elected appears to be heading to Nintendo Switch on March 27th 2020, priced at $39.99 / €39,99. The game will almost certainly be available in both digital and physical formats. Judging by the physical box-art, physical collectors can breathe a sigh of relief, as it also appears all content will be included on the cart.
As always, nothing is confirmed until it's officially confirmed. But, I mean, c'mon….