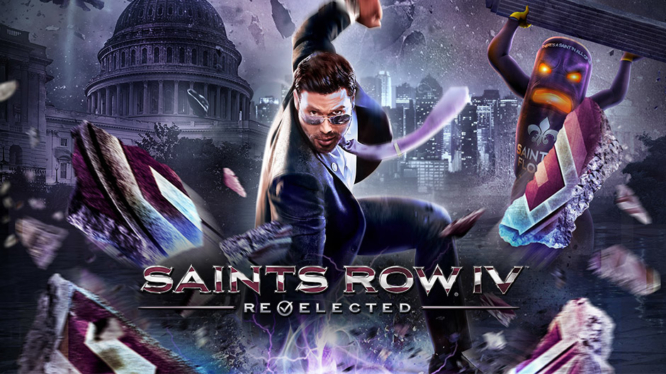 A Nintendo Switch port of Saints Row IV might be just around the corner according to multiple European sources. A retail listing of Saints Row IV: Re-Elected has cropped up on both distributor WT&T's and retailer Cultura's websites.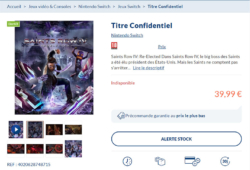 While nothing is set in stone at this point, the possibility of Saints Row 4 hitting Nintendo Switch is looking ever more likely. According to a (now removed) product page on Cultra.com, Saint's Row IV: Re-Elected is set to hit Nintendo Switch in France under the EAN code "4020628748715". The game has also appears to come with a suggested €39,99 price tag in Europe.
Just like the Metro Redux leak spotted earlier this week, the title shown on the game's product page is also listed as "Titre confidentiel" ("Title confidential" in French). Additionally, the EAN number can also be traced back to European distributor WT&T… and this is where things get interesting.
Looking at the (now also removed) game listing on WT&T, the EAN code Cultura assigned to potential Nintendo Switch port was actually listed by WT&T as a PS4 release. However, this so-called "PS4 game" had been assigned a release date of 27th March 2020. Which is somewhat peculiar, considering the PS4 version of Saints Row IV: Re-Elected launched back in January 2015. Running the EAN number past the current French PS4 releases also reveals that they simply don't match up.
Considering the mysterious removal of both listings, the mismatch with existing PS4 details, and Cultura's "confidential" Nintendo Switch product page, there's definitely some justifiable fuel for speculation on an upcoming Switch release.
Whether or not we'll actually see a Nintendo Switch release in 2020 is currently unknown, however, based on the information at hand, I certainly wouldn't rule it out.