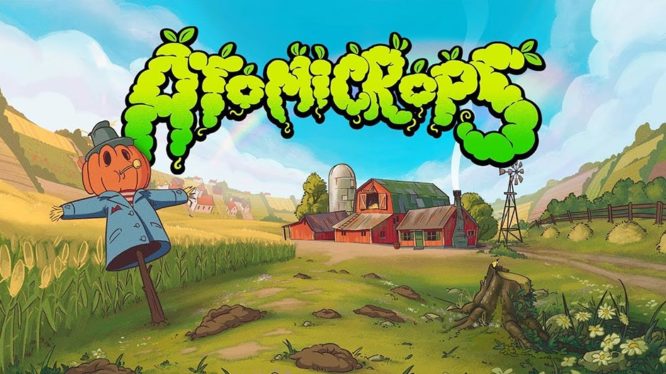 Atomicrops, a 'roguelite' farming simulator, is slated to come to consoles – including Nintendo Switch – and PC in 2019.
Mixing the charm of other farming simulators like Stardew Valley and Harvest Moon with a post-apocalyptic vibe, Atomicrops aims to offer a unique twist on a beloved genre of games.
You're handed down the last farm in the village from your grandfather moments before the countryside gets destroyed by a nuclear force. As expected, the crops on the farm and the wildlife surrounding it face some unique changes as a result. Like other farming simulators, you're tasked with growing crops to make a profit and feed the local town.
Atomicrops offers five core gameplay mechanics. Players can choose to Farm, Marry, Kill, Upgrade, and Befriend throughout the game.
Farm: Surely, any good farmer wants to feed the local townsfolk, or make a hefty profit. You decide! Grow these "ultra-GMO" crops in order to increase your and your town's viability against mutant wildlife.
Marry: Providing for an entire town can be hard work, and you are encouraged to marry the townsfolk to assist you in your quest.
Kill: With nuclear blasts comes strange side effects. Mutant wildlife is constantly trying to destroy your crops, and you are equipped with garden tools and automatic weapons to assist you in destroying these pests to fertilize your farm.
Upgrade: In typical RPG fashion, find and shop for weapon and farming upgrades to increase the quality and efficiency of your farm.
Befriend: Not all mutants are bad! Befriend some of the wildlife to assist you with some of your farming tasks while you are out and about in the town.
Look out for Atomicrops, when it drops on consoles and PC later this year.
Atomicrops Reveal Trailer