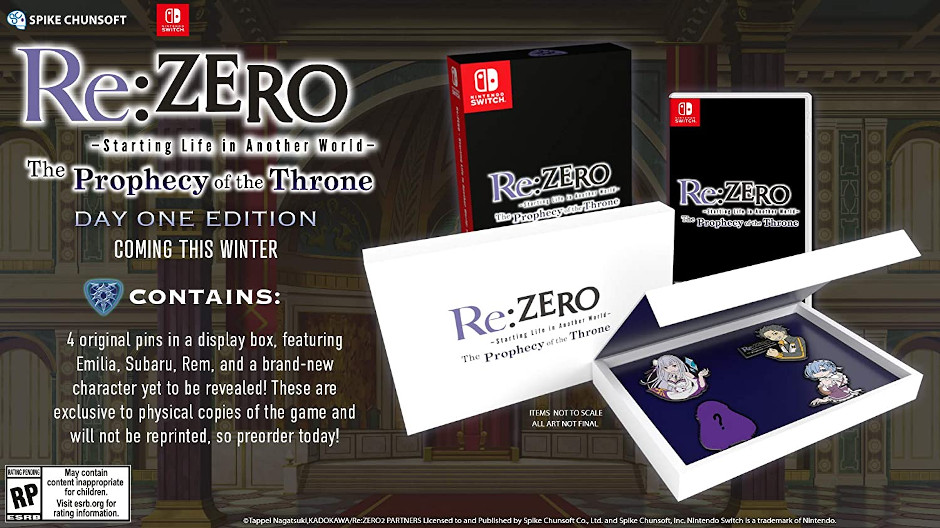 The visual novel game based on the hit anime, manga, and light novel of the same name releases in Europe and North America this winter.
Featuring a new storyline, supervised by Tappei Nagatsuki, author of the novels, Subaru and co. are set into action at the news of the postponement of the royal selection. The Kingdom of Lugunica is supposed to only have five candidates in the running for the ruler, however, when a sixth appears, Subaru's heroine Emilia is accused of being an imposter.
New characters appear, designed by series artist Shinichirou Otsuka, alongside existing fan-favourite characters. The day one edition will come with a limited run of original pins in a display box, featuring Subaru, Rem, Emilia, and a fourth, brand new character who's yet to be revealed.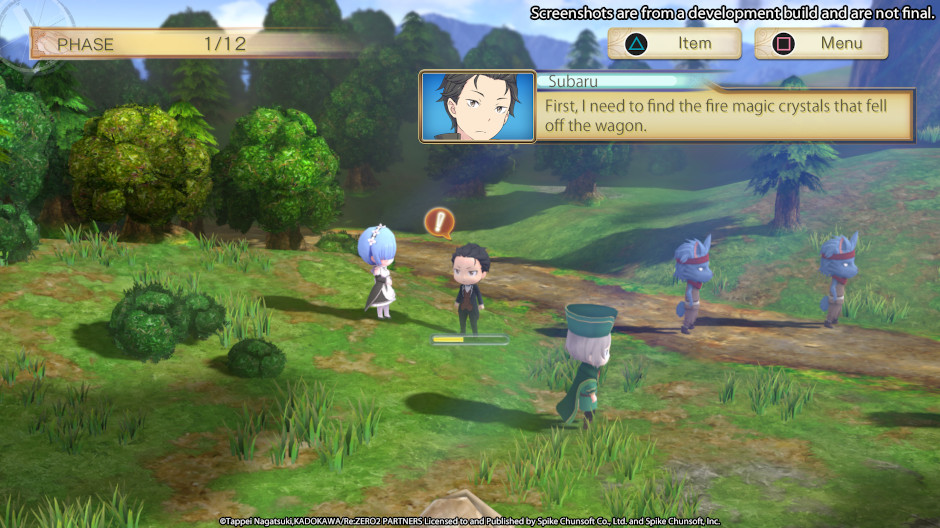 The day one edition will also include a SteelBook case, an official soundtrack from the game, a collector's edition box, and an art book featuring colour sketches, concept art, and commentary.
Published by Spike Chunsoft, the title is being developed by Chime Corporation. Their past works include Danganronpa Trigger Happy Havoc in 2014 which received a Metascore of 82.
Re:Zero – Starting Life in Another World – is a Japanese light novel series which began publication in 2012. This summer marks the beginning of its second season of the anime adaptation, and The Prophecy of the Throne marks its fourth video game release.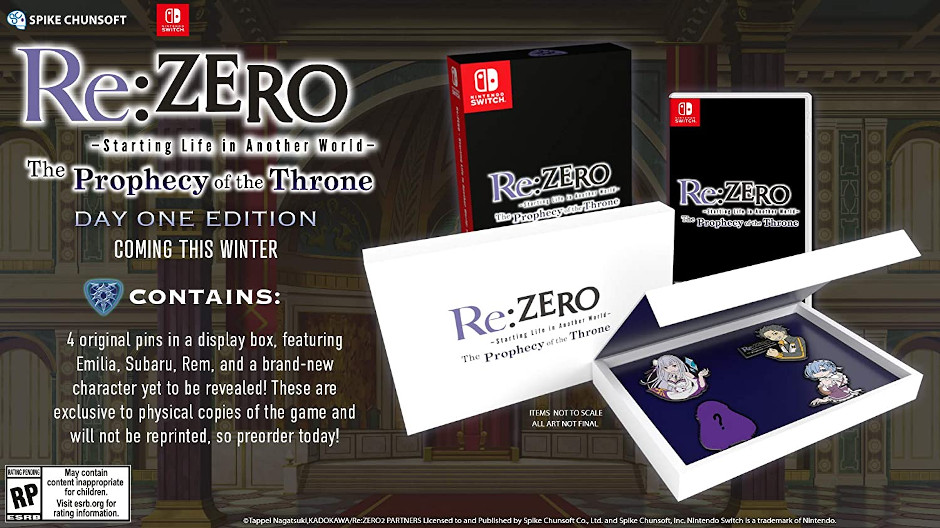 Re:Zero – Starting Life in Another World –
The Prophecy of the Throne Nintendo Switch
Released: Winter 2020
The Prophecy of the Throne is said to be a visual novel with 3D exploration and interaction in the overworld, where characters appear in a chibi form reminiscent of the Re:Zero – Starting Break Time From Zero – spinoff anime.
The day one collector's edition is expected to retail at $59.99, other regional pricing options haven't been indicated. While the release is yet to be dated, the release window of Winter 2020 is certainly promising to hopeful fans. Until then, the day one edition can be preordered at Amazon.