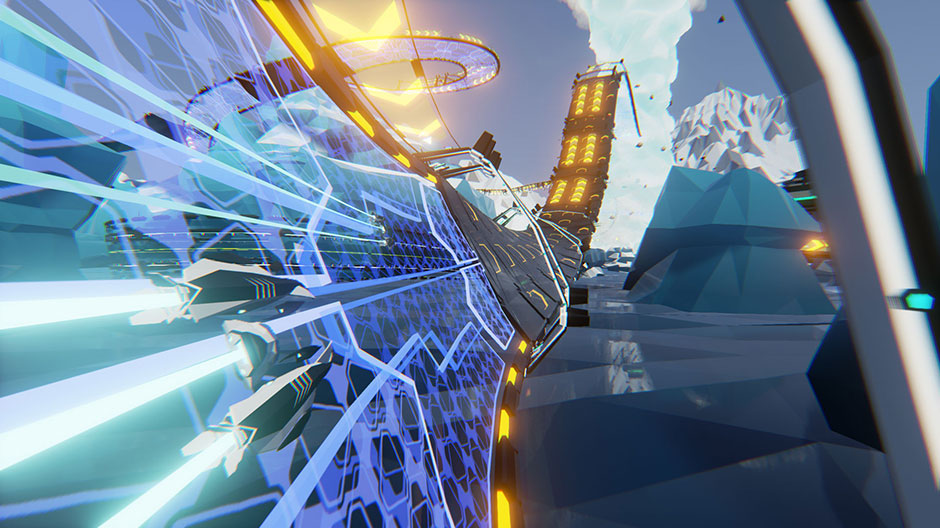 Prepare yourself for a fast-paced, anti-gravity, headrush-inducing racing experience, because futuristic racer Redout is finally coming to Nintendo Switch. It'll be available from the eShop on May 14th, priced at £26.99.
Initially released in 2016 for PS4, Xbox One and PC, Redout was originally slated to come to the Switch soon after its launch in 2017, but Spring of that year came and went with no sign of a release. After a worryingly lengthy wait, (during which retailers such as Amazon cancelled some preorders of the game), developer 34BigThings announced in November 2018 that the Switch edition was nearing completion, and we now have a firm release date.
34BigThings' CEO, Valerio Di Donato has spoken candidly about the game's delay.
"Porting the game to Nintendo's console has been a bumpy road filled with technical challenges. In the last six months, fans have been asking us daily [..] whether the port to Switch had been cancelled. We are thrilled to show them that it never was."
In an attempt to make the the extra wait worthwhile, Redout's Switch release will also include all previously released DLC. This means that at launch, players on Switch will have access to 60 tracks across 12 environments, 28 vehicles with hundreds of customisation options, and over 100 events in the single-player Career mode.
You'll be able to judge for yourself whether Redout on Switch has been worth the wait when it comes to the Nintendo eShop on May 14th, 2019.
Nintendo Switch Redout Announcement Trailer