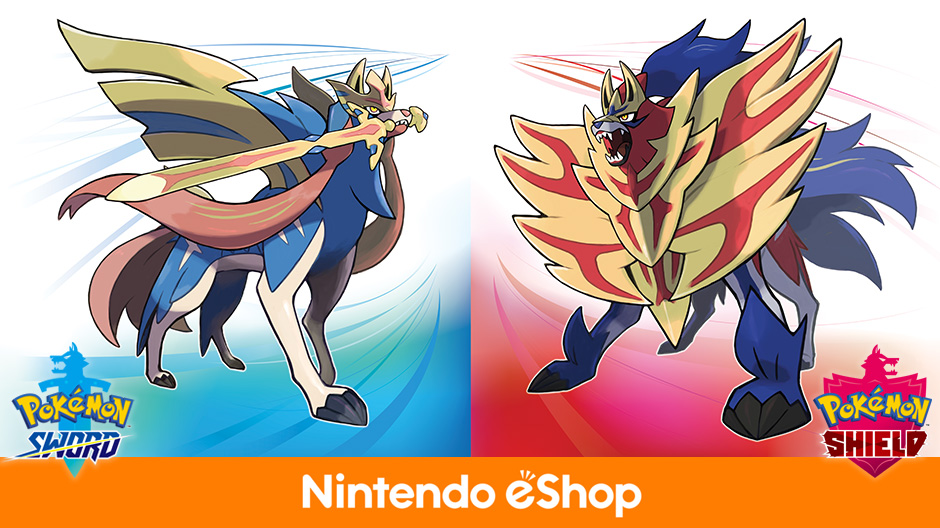 Digital pre-orders for Pokémon Sword and Pokémon Shield have finally hit the European and Japanese eShop. Allowing fans to secure their digital copies aside, the newly added listings also confirm the software download size, language options, controller support and a few other details.
According to the Nintendo eShop, digital downloads of Pokémon Sword and Pokémon Shield will require 9.5GB of space per title. A slightly smaller file size than the 10.3GB one previously spotted on download cards in Japanese retail stores.
The eShop listings also confirm that (just like the Let's GO titles) Save Cloud Data will not be supported in Pokémon Sword or Shield. However, players will finally be able to use their Nintendo Switch Pro Controllers with the latest Pokémon entries. I can hear the sigh of relief already.
In terms of language support, Pokémon Sword and Pokémon Shield will both offer the usual multilingual options – with Japanese, English, Spanish, French, German, Italian, Korean and Chinese being listed on both the EU and Japanese eShops.
Online play will require a paid Nintendo Switch online membership and up to 4 players will be able to pay together online. The number of Local Wireless players is somewhat confusing though, as the European listing states that up to 8 players can join via local wireless. In contrast, the Japanese eShop has Local Wireless pegged at a maximum of 4 players.
Pokémon Sword and Pokémon Shield are set to release exclusively for Nintendo Switch on November 15th 2019. Those in Europe and Japan who are looking to grab digital copies can pre-purchase from the Nintendo eShop right now. Physical versions of the games are also available to pre-order from Amazon worldwide and, depending on your region, may work out slightly cheaper and come with some additional pre-order goodies.