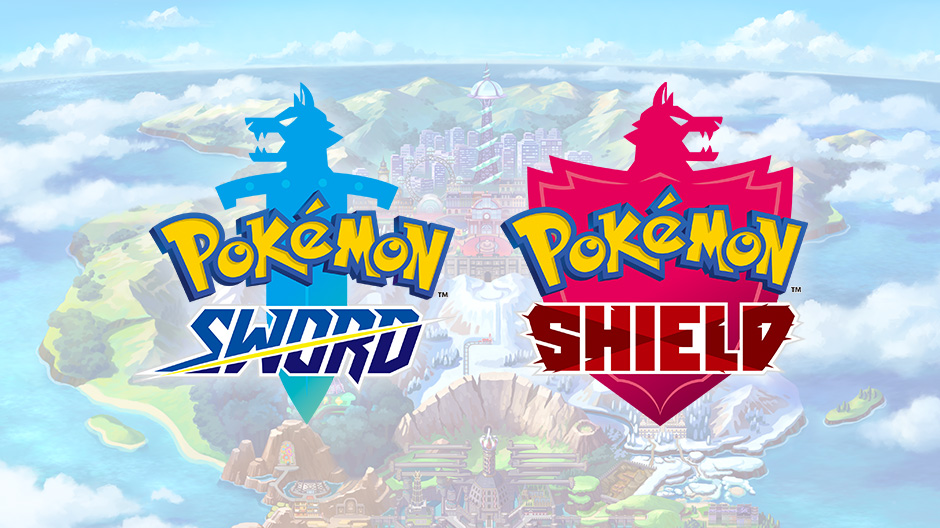 Game Freak and Nintendo have finally revealed the 8th generation of Pokémon titles coming to Nintendo Switch. Set to release in late 2019, Pokémon Sword and Shield will take place in the Galar region and feature a mix of new and past Pokémon to collect.
In addition to naming the 8th generation titles, today's Pokémon Direct also answered several burning questions that every Pokémon trainer had going into the presentation.
Pokémon Sword and Shield will take place in the brand new Galar region, which seems to take heavy influence from the architecture and culture of England. In addition to the new region, fans were also treated to a first glimpse at the Gen 8 starter Pokémon – the fire type rabbit Scorbunny, the Water Type newt Sobble and the grass type chimp Grookey.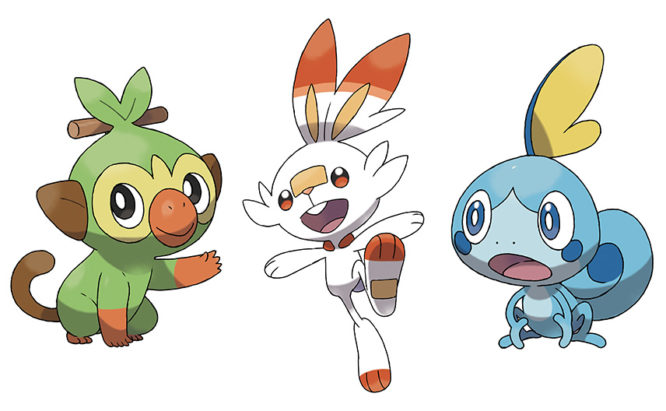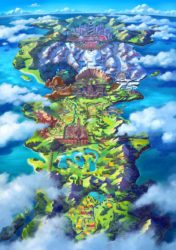 The region seems to have a number of unique locales (including countryside, contemporary industrial cities, plains, snow-covered mountains and mines) and the environments look sharper and more detailed than any previous mainline title in the Pokémon franchise. Pokémon from multiple previous generations were also shown, which seems to indicate that the Galar PokéDex will feature both old and new Pokémon to capture and train.
The Direct also confirmed that the new games would return to the tradition of beating Gym Leaders, collecting badges and challenging the Pokémon League. A formula which  took a slight departure in Pokémon Sun and Moon. However, the team also promised that they were, "challenging ourselves to try new things" while remembering what makes Pokémon special, which seems to signal potential changes to the classic Pokémon formula.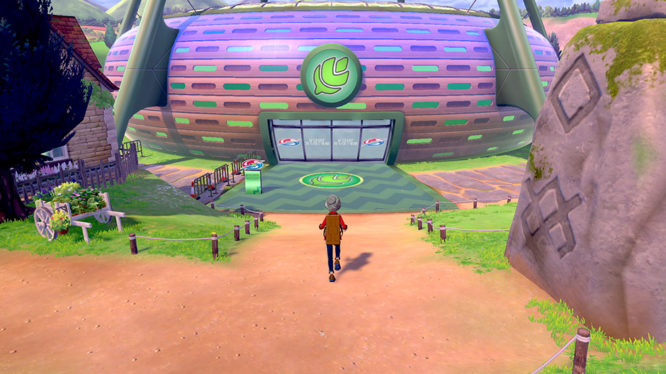 Pokémon Sword and Shield will launch worldwide as a Nintendo Switch exclusive in late 2019. The Pokémon team also promised that there was "plenty in the works for the Pokémon brand we hope will delight you" coming this year.
If you can't wait to dive into Pokémon Sword and Shield, then be sure to check out the announcement trailer below:
Pokémon Sword & Shield Announcement - Switch