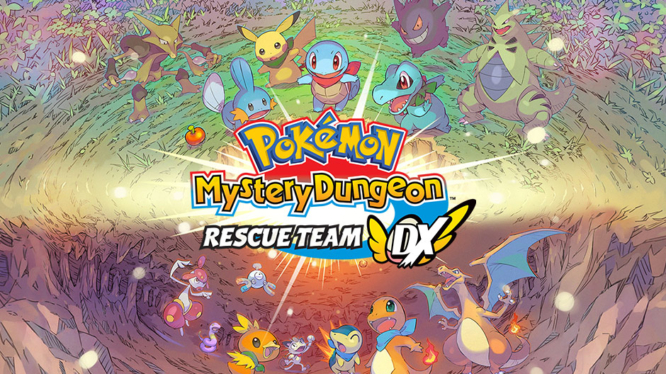 January's Pokémon Direct opened up with a strong headliner, revealing that Pokémon Mystery Dungeon would be coming to the Nintendo Switch. Titled "Pokémon Mystery Dungeon: Rescue Team DX", the upcoming game will be a remake of the 2006 original, now sporting a gorgeous brushwork aesthetic.
Fans won't have to wait long either, as in addition to March 6th 2020 release date, a free Nintendo Switch demo is available to download from the eShop right now!
The Mystery Dungeon games have always been a peculiar spin on the Pokémon world we all know and love. The game exists in a world of only Pokémon that can talk and interact with one another, as if they were ordinary people. Players can assemble of team of Pokémon they'll meet on their adventures and take on jobs in the form of Mystery Dungeons. These randomly-generated areas sport turn-based gameplay and beating one will reward players with seeds, berries, and TMs. One of the main driving factors for tackling dungeons is to increase your rank. Starting at Rookie, you can advance your character all the way to the rank of Gold.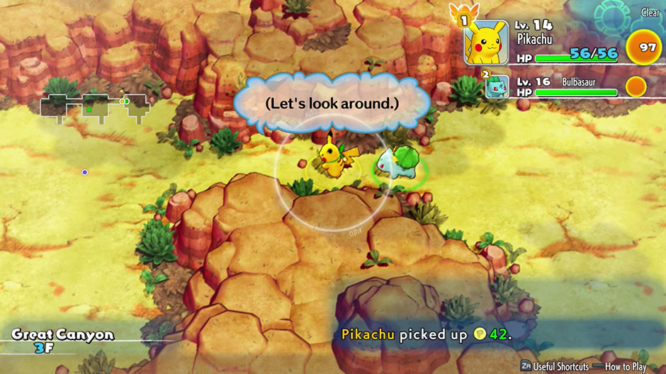 Pokémon Mystery Dungeon: Rescue Team DX isn't a one-to-one remake though, as the new version hosts a handful of quality-of-life improvements that help improve the overall experience.
Auto mode moves the player around a dungeon automatically, leading them through the dungeon as efficiently as possible. This is automatically disabled as soon as a player enters combat.
If players aren't sure which move is best to use in a situation, a tap of the A button will make that choice for you.
The size of your team has been doubled from four members to eight. The higher count should hopefully prevent you from feeling too overwhelmed if you find yourself cornered by too many enemies.
Fainting in a dungeon no longer means game over. You can be revived by members of your team and vice versa to keep the adventure going.
The free demo, which can be downloaded from the eShop right now, will provide players with a glimpse of the campaign's opening hours. Those looking to pick up the full title on March 6th will also be please to hear that any progress made during the demo can also be transferred over to the full game.
Pokémon Mystery Dungeon: Rescue Team DX is set to launch exclusively for Nintendo Switch on March 6th 2020.
Pokémon Mystery Dungeon: Rescue Team DX