The Pokémon Company has revealed a brand new cloud service that will allow players to transfer their beloved Pokémon across multiple systems. Known as "Pokémon Home", the upcoming service is set to launch in 2020.
Pitched as "a place where all Pokémon can gather", Pokémon Home aims to break the boundaries of previous tools and allow trainers to bring all their Pokémon together with a single service. In addition to supporting past titles through Pokémon Bank compatibility, the new cloud-based service will also plug into Pokémon GO, Pokémon Let's Go Pikachu / Eevee, and the upcoming Pokémon Sword / Shield games.
Pokémon Home has been described as a "new cloud service app" and will, at a minimum, be available in the form of a smartphone application when it releases in 2020. The smartphone app, which will be available on both iOS and Android devices, will also enable trading locally with friends and with trainers worldwide (via online).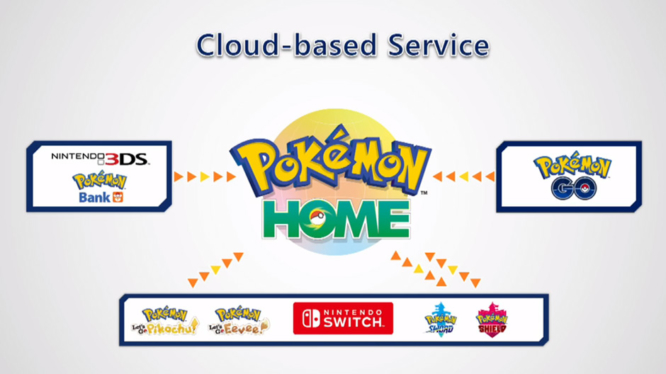 Game Freak's Managing Director, Junichi Masuda, also revealed that the team were looking to expand Pokémon Home's trading functionality in future. Stating that one of the in-development features would allow groups of trainers to gather together and trade locally all at once. However, it was unclear whether or not this mass-trading feature would be available at launch.
Pokémon Home is set to launch at some point in 2020 and will be compatible with a wide variety of different systems and Pokémon titles. The upcoming Nintendo Switch titles, Pokémon Sword and Pokémon Shield, will also be supported.