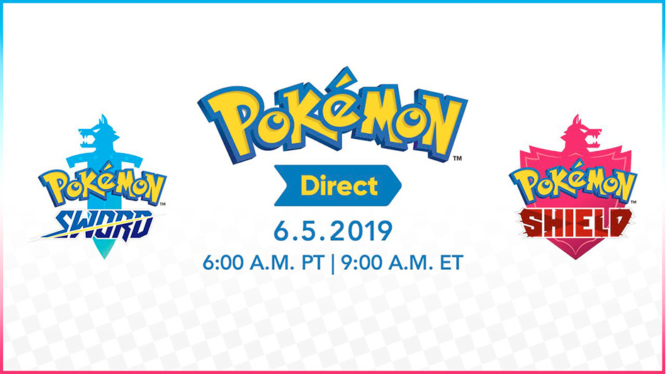 Nintendo has announced that there will be a Pokémon Direct livestream on June 5th at 1pm GMT (6am PT –  9am ET – 2pm BST) featuring about 15 minutes of Pokémon Sword and Pokémon Shield information!
Typically, this is the season where Nintendo news starts to go wild (as the E3 expo is right around the corner), but Nintendo's festivities traditionally start days and sometimes weeks prior. Traditionally, in the lead up to E3, fans can expect news presentations and tournaments featuring some of Nintendo's heavy hitting titles.
Also following tradition, The Pokémon Company usually opts for their Pokémon centered Directs to air prior to E3 – with presentations airing on June 6th, 2017 and last year's Pokémon Let's Go Pikachu / Eevee reveal airing on May 29th. This year's direct is bound to be different, as core Pokémon titles do not typically see annual releases.
Besides customisable clothing, the last bits of official Pokémon Sword and Pokémon Shield information were reveal back in February. So it's no surprise that we are seeing more information on the titles before their launch later this year. However, that doesn't mean the wait is any less agonizing!
The Pokémon Company will also be hosting their Pokémon 2019 Press Conference on May 28th which can be streamed here, featuring "a number of topics of interest to Pokémon fans."
Trainers, are you excited for the slew of Pokémon news coming in the next few days? Be sure to tune into the press conference on May 28th and the Pokémon Direct on June 5th!