The Pokémon Company International has announced a brand new (ish) free-to-play Pokémon mobile game. Officially known as "Pokémon Rumble Rush" in the West and "Pokémon Scramble SP" in Japan, the iOS / Android title is the product of the previously alpha-tested Pokéland game.
Pokémon Rumble Rush is a fast-paced action game that heavily draws inspiration from previous Pokémon Rumble titles. Players control their Pokémon as they battle their way through various stages and explore the variety of islands on offer. Developed by Ambrella, the same studio behind past Pokémon Rumble titles, the newly announced mobile title will be free-to-play with in-game purchases.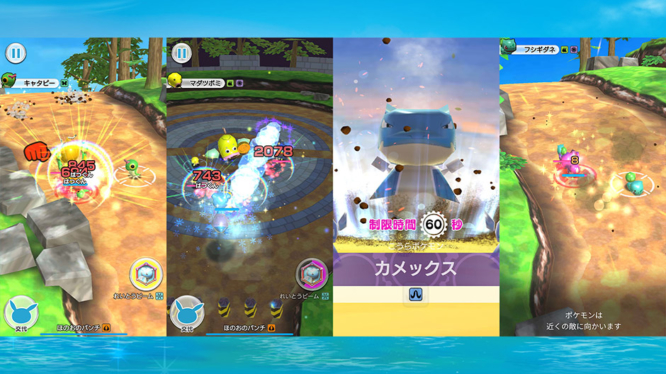 In addition to clearing stages, Pokémon Rumble Rush will allow players to collect and upgrade the Pokémon as they progress through the game. Using and refining "ore" will allow players to make their Pokémon stronger and even create gear that summons a Pokémon with a powerful attack.
On Android devices, Pokémon Rumble Rush will require an OS version of 4.4 or higher and, as a minimum, a Snapdragon 410 processor. Details of the iOS requirements are currently unknown.
For more information then check out the official Android game listing here and have a gander at the official (Japanese) Pokémon Scramble SP website.