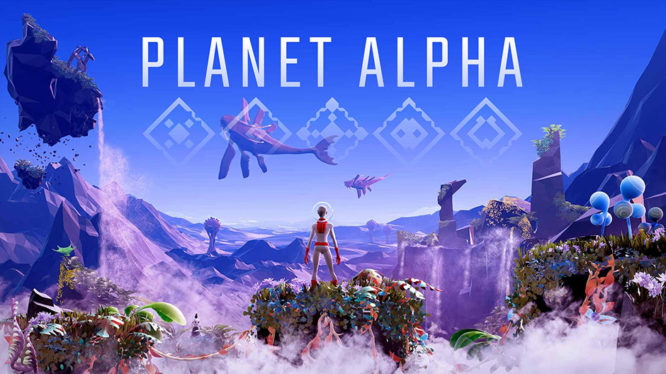 Planet Alpha will be releasing for Nintendo Switch on September 4th 2018. The announcement, made by publisher Team17, revealed the game would be available digitally for £15.99 (GBP) on Steam, Nintendo Switch, PS4 and Xbox One.
Planet Alpha is an atmospheric side-scrolling adventure, where players explore a living alien world that's as deadly as it is beautiful. It's a 2.5D game (3D models with a 2D perspective) that features a mix of fast platforming, stealth elements, puzzles and exploration.
The story focuses on a stranded astronaut, who after crash landing on "Planet Alpha", must venture through the strange alien land in order to survive. Solar cycles seem to play an important role throughout the game and affect the planet in certain ways. At some point in the adventure, players are able to harness its power and manipulate the time of day to help them progress.
Winning three Indie Prize Asia awards and nabbing an Unreal Dev Grant, Planet Alpha is the product of (the aptly named) Danish development team "Planet Alpha Game Studio". Starting life as studio founder Adrian Lazar's part-time project, the game received funding from CAPNOVA in 2015 and finally entered full-time development. Three years and a publishing deal later, Planet Alpha is nearly ready to hit digital stores across the globe. Planet Alpha is being published by Team17 across all platforms.