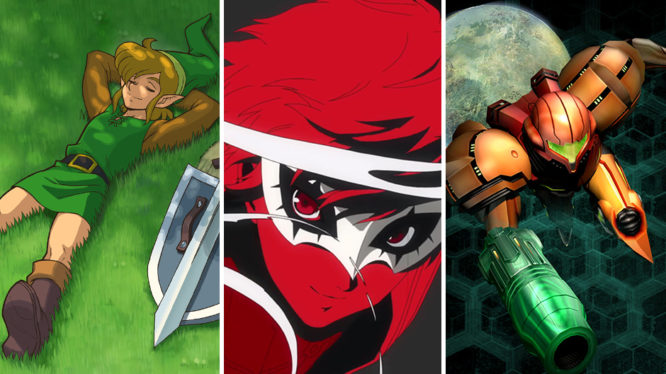 As far as Nintendo Switch leaks and rumours go, Best Buy seems to be on a roll this year. In addition to publishing adverts featuring a new Joker render and the Poké Ball Plus alongside Sword & Shield, photos of Best Buy's internal stock system have now emerged showing three unannounced Switch titles.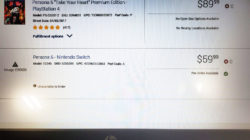 Talk of Persona 5 possibly hitting Switch might not be stopping anytime soon. As hot on the heels of yesterday's Persona "P5S" website speculation, comes even more potential evidence, courtesy of reddit user u/Groo0731. Seen in a photo of Best Buy's internal product database (and later confirmed by twitter user Wario64) appears to be a listing for Persona 5 on Nintendo Switch.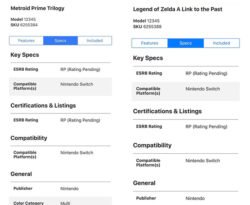 After confirming the listing's existence through his own Best Buy contact, Wario64 began digging deeper and soon discovered two additional game listings. Also included in Best Buy's internal system were listings for the Metroid Prime Trilogy and The Legend of Zelda: A Link to the Past.
As expected, both titles were listed as Nintendo Switch compatible games and are slated to be published by Nintendo.
Despite potential evidence of these unannounced Switch titles slowly ramping up, it's always best to take unofficial information like this with a healthy dose of scepticism. All three products do use Best Buy's generic placeholder model number "12345" and it's possible that they may have been added to the system speculatively. Until Nintendo or Atlus officially announce the games' existence, fans will just have to wait and see.