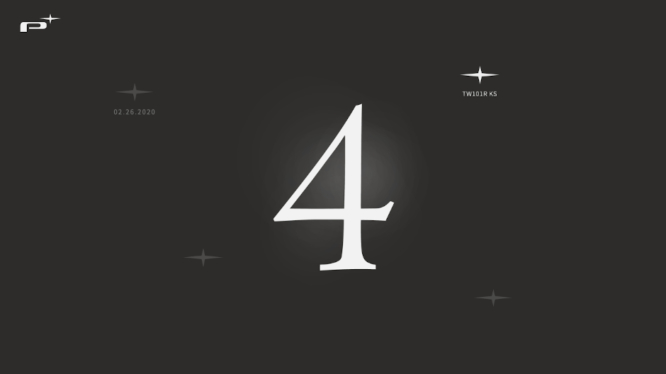 Platinum Games' four-part project has caused a stir in the gaming community since its teaser website went live earlier this month. Just days after posting the site, beloved developer Platinum Games announced the first part of the "Platinum 4"; a Kickstarter crowd-funding campaign for The Wonderful 101 on Nintendo Switch. This campaign went on to raise over $1.7 million.
Now fans are eagerly awaiting the next part of this project. With the website now displaying the date February 26, 2020, supporters don't have much longer to wait.
While there's not much to go on, speculation says the titles announced in the campaign are the first of Platinum Games' self-publishing endeavours. In early January it was revealed the studio received Capital investment from Tencent to pursue their desire for self-publishing. The Bayonetta developers have historically been locked under contract from big-name publishers such as Sega, Nintendo, and Square Enix. With this new-found funding, they can now pursue publishing their future titles on their own.
It is yet to be seen what will be announced, however, co-founder and director of the studio, Hideki Kamiya, can be found posting Tweets about Viewtiful Joe frequently these days. It's also of note that last October, Kamiya and Ikumi Nakamura posted a video to Twitter where the former stated succinctly "Okami is going to be back."
Platinum Games' most recent titles include the successful Astral Chain, published by Nintendo, which went on to sell over one million units. The studio also released 2017's Nier: Automata for PS4, Xbox One, and PC going on to sell over four million units. With the developer in their current stride, fans are curious for their remaining announcements.
The studio also has Bayonetta 3 in development, exclusive for Nintendo Switch, as well as Babylon's fall for PS4 and Steam. With February 26th on the horizon, players are excited to see what else is in the works.