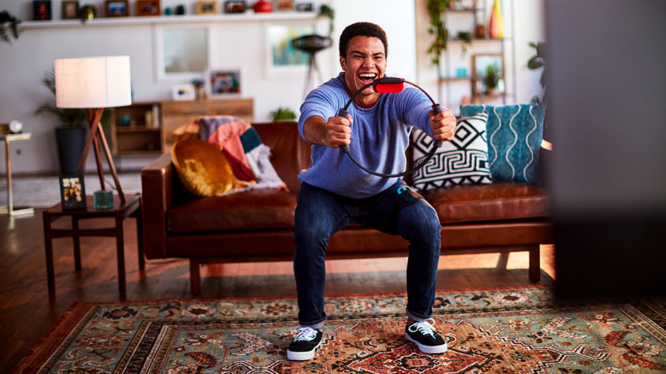 Ever the masters of hype, Nintendo last week teased a "new experience for Nintendo Switch" with the promise of more info to follow. Thanks to a new trailer released today, we now know that the new accessory/game combo is called Ring Fit Adventure and will launch exclusively for Nintendo Switch on October 18th, 2019 for a recommended retail price of $79.99.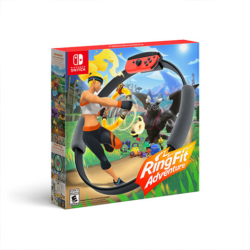 Ring Fit Adventure bundles a new Ring-Con accessory with a leg strap that you slide a Joy-Con into. The combo of peripherals allows players to explore the world of Ring Fit Adventure and perform in-game attacks using "real-life" exercises. The experience harkens back to Nintendo's wackier Wii roots and it's easy to draw parallels to Wii Fit and its Balance Board which was popular at the time.
Players can choose between a variety of modes dependant on the amount of time they want to commit. Adventure mode will take players on a quest through 20 unique, colourful worlds, to defeat the bodybuilding dragon, Dragaux. You'll need to perform a series of exercises in real-life to translate them to in-game actions such as sprinting, jumping, or even steering a raft down a river.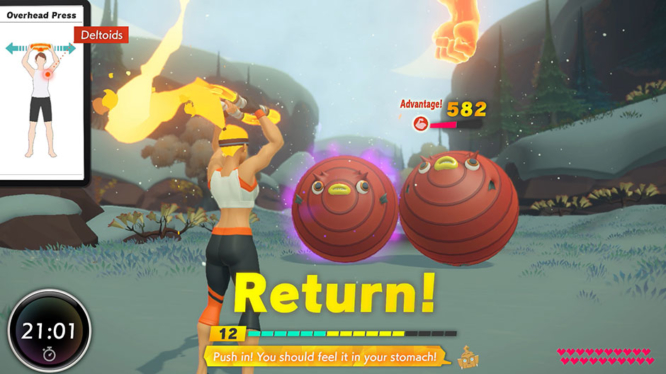 Ring Fit Adventure boasts over 40 "Fit Skills", all of which will need to be utilised defeat the game's various enemies. Outside of Adventure mode, players can hop in for a shorter work-out with the game's Quick Play mode or use the Simple or Set modes for a pre-defined exercise regime.
Ring Fit Adventure includes the game, Ring-Con and leg strap accessories and launches on Nintendo Switch for a recommended retail price of $79.99 on October 18th.