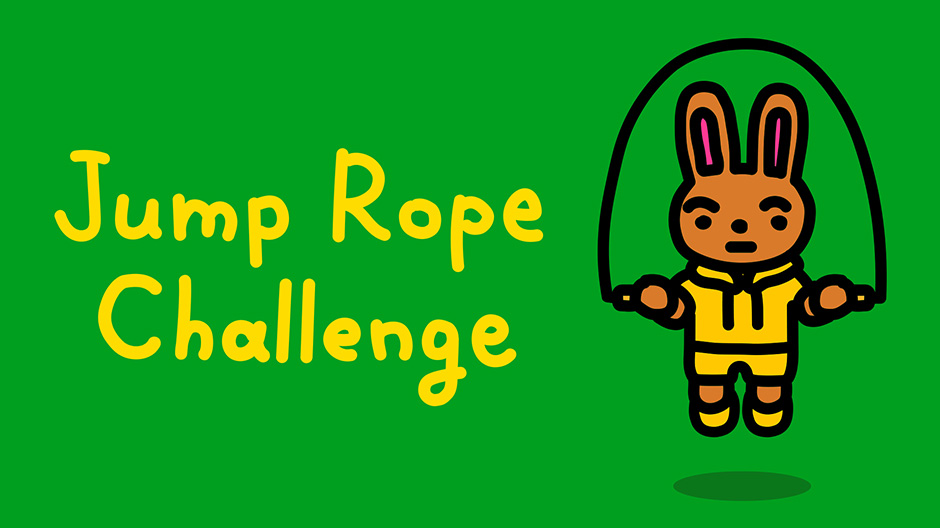 In a surprise announcement, Nintendo has revealed that a simple fitness game titled "Jump Rope Challenge" is available now for Nintendo Switch as a free eShop download!
Jump Rope Challenge has players use a pair of Joy-Con controllers and physically hop as they mimic jumping rope to increase a virtual counter. The aim is to reach a high score and improve fitness while controlling a cute customisable bunny character.
Offering a daily log feature, Jump Rope Challenge allows players to set a daily goal (in intervals of 100 jumps) to add replayability and longevity to the game. If you want to get a quick bit of physical activity and fun in with a friend, the game even offers drop-in, drop-out co-op play.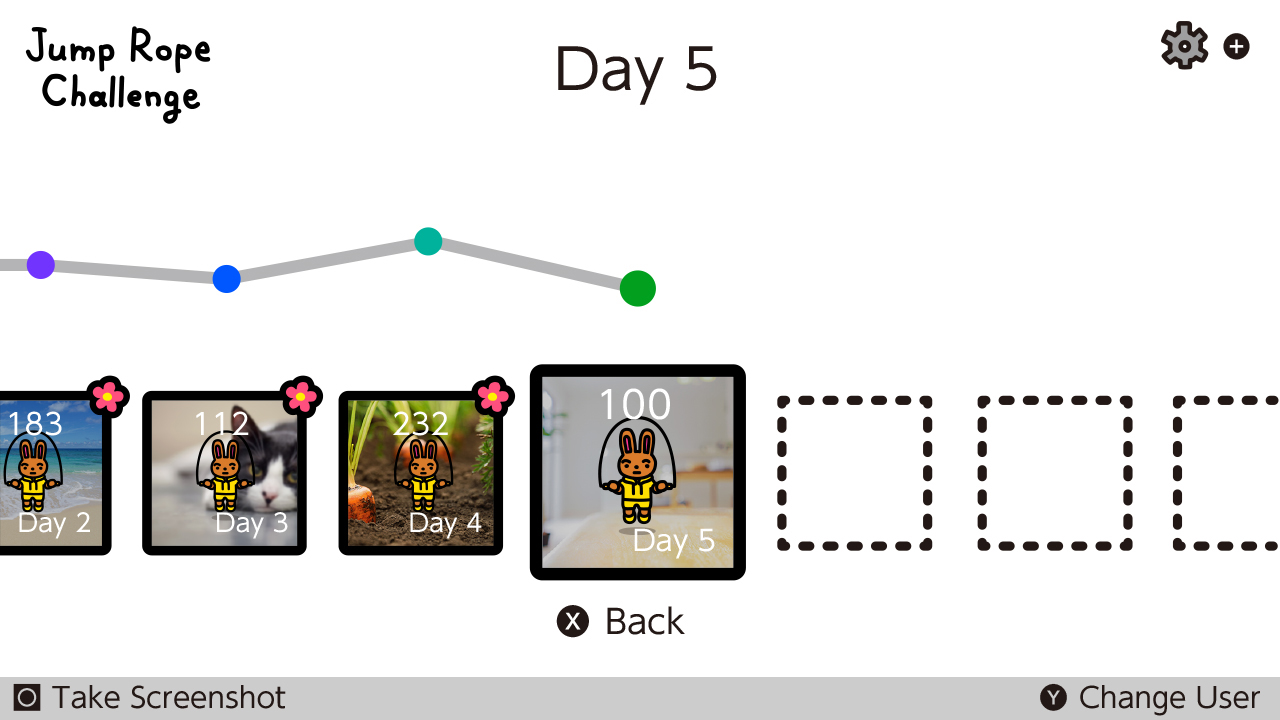 Created by just a handful of Nintendo developers while working from home, the free fitness title was developed to increase physical movement and keep themselves active in their daily lives.
While Nintendo has announced stranger things, it's interesting to see the Japanese company randomly drop a free mini-game, especially while Nintendo fans hope for new  announcements such as the rumoured Super Mario 35th anniversary remasters.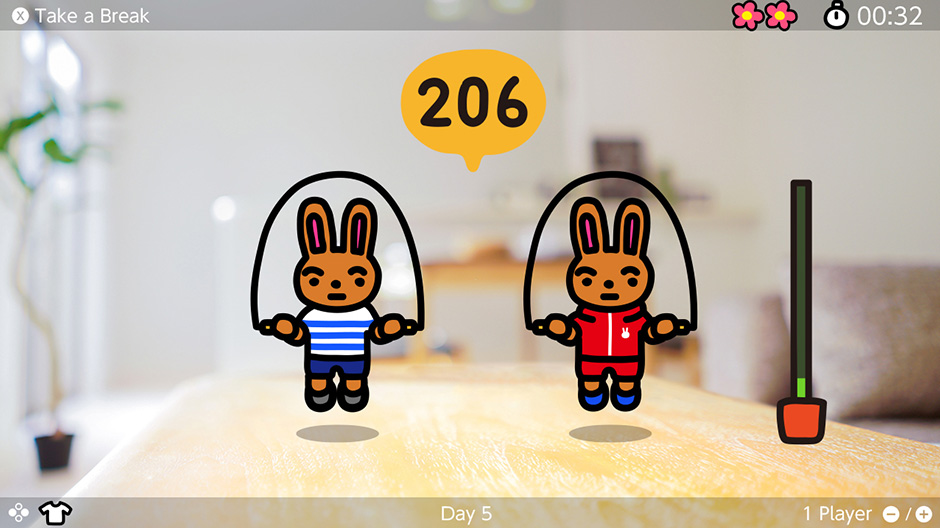 On May 14th, Paper Mario: The Origami King for Nintendo Switch was revealed through Nintendo's twitter and, just around a month later, they're following suit with Jump Rope Challenge. With Nintendo now announcing two new titles via their twitter account, can we expect Nintendo to drop new titles and information about upcoming games on a whim? Or will we see the return of Nintendo Directs soon?
Jump Rope Challenge is available to download right now from the Nintendo Switch eShop and it won't even cost you a penny! Coming in at a tiny 78MB and supporting 11 different languages (Japanese, French, German, Dutch, Russian, Chinese, English, Spanish, Italian, Portuguese, Korean) there's really no excuse not to hop to it.