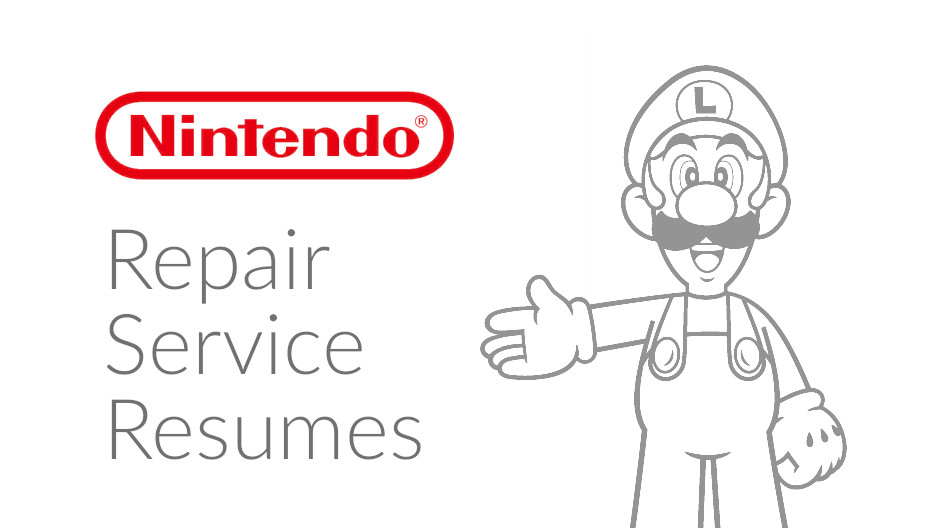 After COVID-19 swept through Europe and North America, and every non-essential business stopped working on-site, global repair centres for Nintendo swiftly shut down. This left many players with their to-be-repaired products in limbo state if they were shipped immediately before shutdowns and never left the centres before they closed. Now players in the US are reporting their repair orders to have completed and shipped, indicating these centres are back in service.
Over the course of the pandemic, Nintendo closed their web portals to request repairs as well. The joycon repair page continues to have a notice directing fans that service is indefinitely suspended, but that once it resumes they will be contacted with instructions to ship their joycon.
This comes as good news to the many who throughout the pandemic have had analog drift issues, which remain pervasive even with previously repaired joycon. Even better is for those whos Switch itself has broken and needs a repair, especially when stock globally is at a severe shortage, and finding a Switch has become a daily chore for those looking for one.
It remains to be seen when other centres will resume service, but with the US working to reopen after COVID-19 hit, and the economy in resume, users can expect their repairs to be tended to hopefully shortly. Of course, this is reliant on governments moving forward with their own plans to re-open.
While COVID-19 has brought manufacturing and repair services to a virtual standstill, fans remain optimistic that production will recommence soon and not continue to negatively impact their luxury goods. What timeline that will look like for the rest of the world remains a question in all our minds, but with the US in front, it looks likely Canada and Europe won't be too far behind.