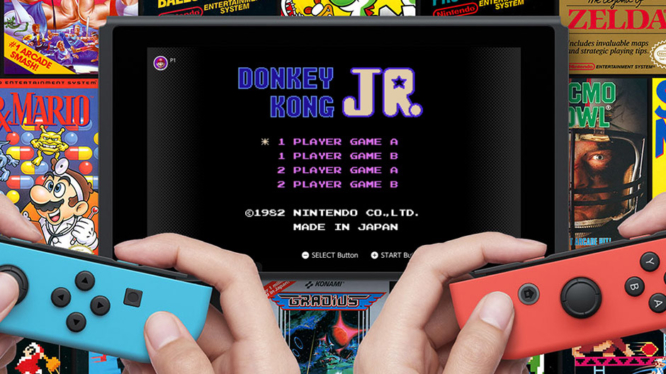 Continuing their trend of revealing three additional NES titles per month, Nintendo has finally announced the upcoming Switch Online classic games for May 2019.
Starting May 15th 2019, Nintendo Switch Online subscribers will be able to download and play Donkey Kong Jr., VS Excitebike, and Clu Clu Land via the official NES Switch app.
Donkey Kong Jr. first started life as an arcade title in 1982 and was ported the NES the following year. This classic platformer acts as a sequel to Donkey Kong, but frames Mario as the antagonist. After Mario captures Donkey Kong, players jump into the role of DK Jr to free various animals and, ultimately, save his father from the evil grasp of everyone's favourite plumber.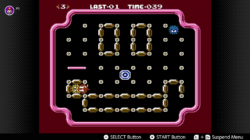 If you've ever wanted to become a pufferfish and rescue treasure from a thieving urchin, then now's your chance! Best described as Nintendo's answer to Pac-Man, Clu Clu Land is a maze-based puzzler where players collect gold ingots, bounce off walls, stun their enemies with soundwaves, and switch direction by using turning poles.
Can't get enough Excitebike in your life? Well, you'll be pleased to hear that in addition to the previous NES release, Nintendo is also bringing VS. Excitebike to Nintendo Switch. Race friends and foes in the competitive two-player versus mode, re-arrange tracks, and treat yourself to a whole host of new songs to ride along to.
All three retro NES titles will be available to play through the official Nintendo Switch NES app on March 15th, 2019. If you can't wait to take these classic games for a spin, then be sure to watch the official announcement video below to see them in action.
Nintendo Switch NES Games - May 2019 Update