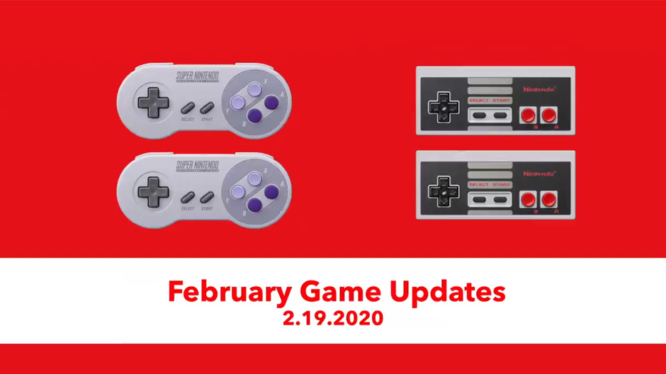 Nintendo Switch Online subscribers are getting a little taste of something new (well, old) on February 19th 2020, as Nintendo has announced that four more classic NES / SNES games are being added to the Switch Online classic library.
The news, which was first announced by Nintendo of America on twitter, revealed that players would soon be able to get their hands on 2 additional SNES games and 2 NES titles. All of which would be free to download via the Super SNES and NES Nintendo Switch Online applications on February 19th.
Shadow of the Ninja and Eliminator Boat Duel will be the latest additions to the NES collection, with Pop'n TwinBee and Smash Tennis joining the Super NES roster.
Shadow of the Ninja is an action-packed side-scroller developed by Natsume and originally released in 1990. Also known as Blue Shadow in PAL regions, the game supports both single-player and multiplayer modes. If you've ever wanted to visit a futuristic New York City and assassinate someone, then this is the game for you.
First released in 1991, Eliminator Boat Duel is a powerboat racing game packed with in-game cash. Developed by Sculptured Software and Radioactive Software, players race to keep afloat and purchase powerful upgrades. Just make sure you don't jump the gun though, as a false start will cost you a cool $2,000.
If you're a fan of the TwinBee series, then you'll be pleased to hear that Pop'n TwinBee is making its way to Nintendo Switch Online. Despite being released for PAL regions in 1993, the SNES version never made its way to North America. Great news for those US folk who've been holding out for the last 27 years.
Smash Tennis is a classic Tennis game developed by Namco and originally released in 1993. With only three moves at your disposal, it's up to you to lob your way to success in the game's classic tournament sets. In "Exhibition mode" you can even hand-pick your character and court types (from 8 available court types).
More NES and SNES titles being added to the Nintendo Switch Online service is always a welcome sight, especially since Nintendo moved away from their regular monthly classic releases. As we all clamour for a Nintendo Direct presentation, during what has now become the longest "Direct drought" to date, at least we can seek some solace in the retro mercy that's just around the corner.
If you're unfamiliar with any of the latest additions or simply want a sneak peek at what these classic titles have in store, then be sure to check out the trailer included below.
NES & Super NES - February Game Updates