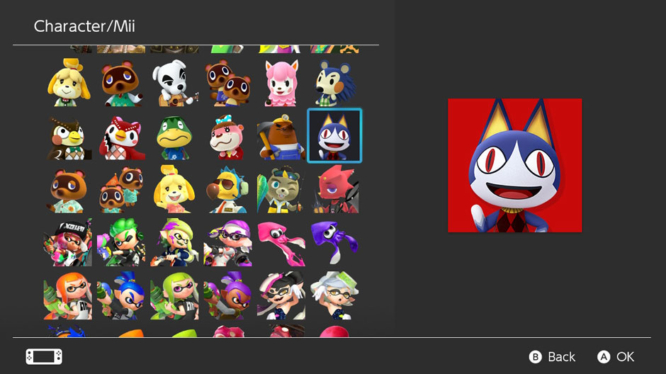 Released on April 13th, the most substantial Switch system update yet is now live and available to download. On top of general system stability, this 10.0.0 firmware update introduces a myriad of quality-of-life improvements that will surely find some use among owners of the console.
New User Profile icons
Six new icons from Animal Crossing: New Horizons have been added to the Profile tab.
News articles can now be bookmarked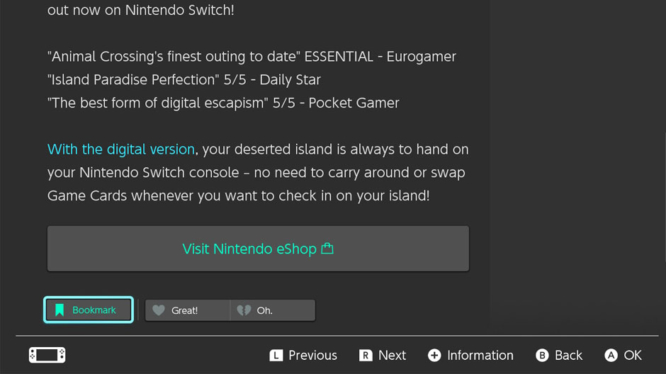 The bottom of every article in the "News" section now includes an option to bookmark it, make it easy to find and return to later.
A maximum of 300 articles can be bookmarked at any single time.
An internet connection is required to view bookmarked articles.
If an article is no longer available, it will disappear from the bookmark tab.
Software data can now be transferred between system memory and an SD card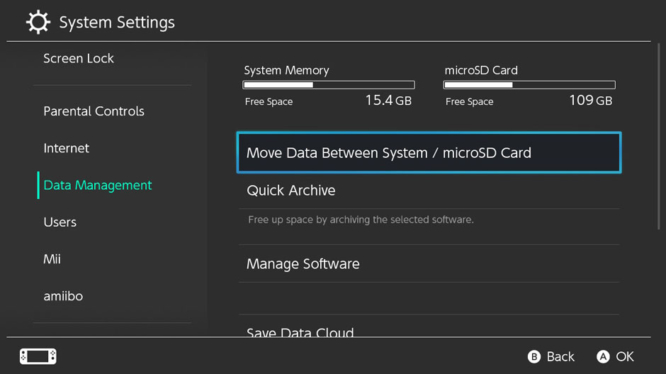 This includes downloadable software, update data, and DLC.
Data can be transferred from system memory to an SD card or vice versa.
Keep in mind, save data and certain update data cannot be transferred to an SD card.
Controller buttons can now be remapped in the "Controllers and Sensors" section of System Settings
Analogue stick and button configurations are now fully customizable.

This option is available for Joy-Con (L), Joy-Con (R), Nintendo Switch Pro Controller, and the Nintendo Switch Lite system.
This feature is not available for other controllers.

Custom configurations can be saved as favourites to quickly switch between presets.

Custom configurations are stored on the Nintendo Switch system.
Five configurations can be saved for each controller, including:

Joy-Con (L), Joy-Con (R), Nintendo Switch Pro Controller, and the Nintendo Switch Lite system.
A new section for Play Activity Settings has been added to User Settings
"Display play activity to:" and "Delete Play Activity" have both been moved from Friends Settings into the new Play Activity Settings section.
And yes, the Nintendo Switch system is now more stable than ever
If you have yet to download the newest update, simply go to the System Settings menu, scroll down to System, and choose System Update. Don't forget to update your Joy-Cons and Pro Controllers after the system update by searching for Update Controllers in the Controllers and Sensors section, too.