To accompany the NES games coming to the new Switch Online service, Nintendo has announced wireless NES controllers that will be available to order on September 18th, 2018 directly from Nintendo's website.
The controllers will be one of the "exclusive offers" available to Nintendo Switch Online subscribers and will cost $59.99 for a set of two. Orders of the NES controllers are limited to one-per-subscriber of either the individual or family plan of Nintendo Switch Online and shipments will begin in mid-December. Nintendo has stated that they're "subject to availability at time of purchase" so if you've got some NES nostalgia you may want to get your order in early.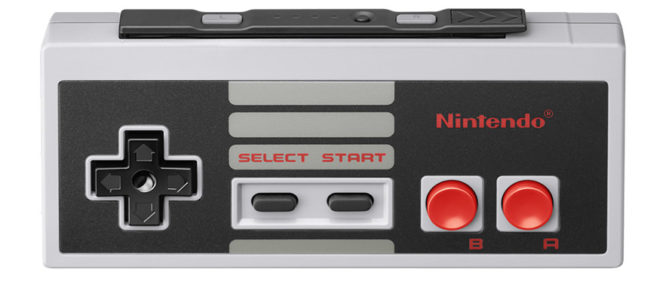 Just like Joy-Cons the new NES controllers charge on the console itself and feature the same rail to connect them. However, unlike the Joy-Cons, they can only be used wirelessly and it's not yet known if they'll be compatible with games outside of the NES classics.
Of course, Japan didn't see the Nintendo Entertainment System so Nintendo is instead releasing Famicom wireless controllers there.
If you want to get your hands on a set of these then be sure to subscribe to Nintendo Switch Online when it launches on September 18th and get your order in fast through Nintendo's website.