It's time to dust off that deerstalker and prepare to sleuth once more, as a new Detective Pikachu game is in the works for Nintendo Switch.
Of course, the news of this new Detective Pikachu game comes while the franchise is still hot and follows the success of Pokémon: Detective Pikachu movie that released earlier this month.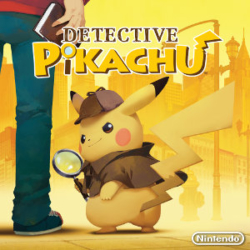 The announcement was made during the recent Pokémon Press Conference and once again, Creatures, Inc. will be handling the development of the latest instalment in the series. Detective Pikachu on 3DS was released worldwide in 2018 and was a spin-off from the mainline Pokémon games. Fans were left wanting more as the story ended on somewhat of a cliffhanger and the sequel on Nintendo Switch promises to wrap things up with a satisfying conclusion.
Creatures, Inc. and the Pokémon Company are remaining tight-lipped when it comes to details about the new Detective Pikachu game but expect to hear more about it in the coming months. If you're dying for more Pokémon news though, you don't have to wait too much longer as a Pokémon Direct that promises to spill the beans on Pokémon Sword and Shield is slated for June 5th, 2019.