Narcos: Rise of the Cartels, the tactical turn-based game adaptation of Netflix's hit series "Narcos", has received a November 21st 2019 release date for Nintendo Switch. The Switch release is set to launch a day after the PS4 and PC versions and a day before the Xbox One release.
Based on Netflix's multi-award-winning series "Narcos", Narcos: Rise of the Cartels is a fast-paced (and often brutal) turn-based adventure that offers fans a chance to play through key events from the first two seasons. While the game primarily focuses on top-down turn-based gameplay, players will also be able to take control of critical moments from a third-person perspective.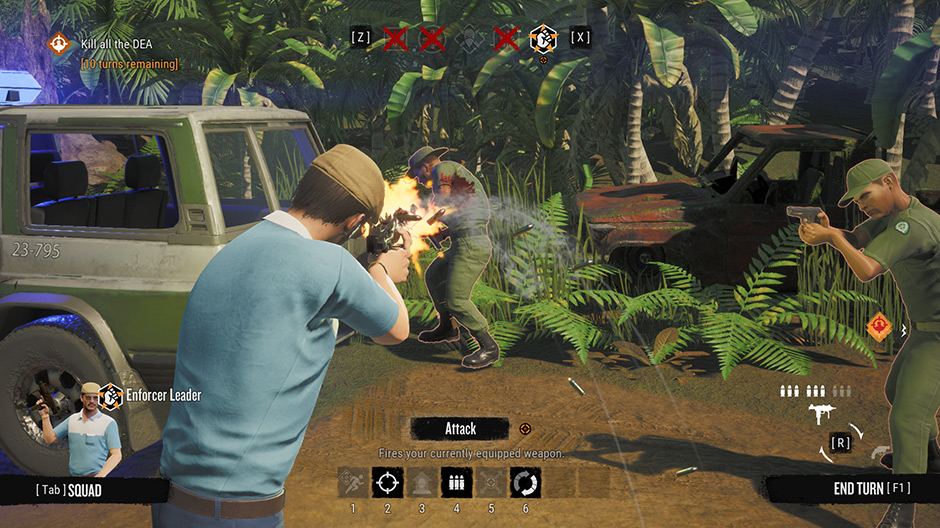 Narcos: Rise of the Cartels is set to feature two campaigns, allowing players to experience the war from both the DEA and the Narcos' perspective. Fans of the series will also be pleased to hear that the game is pitched with "authenticity at its core" and is said to include a number of iconic characters in playable form.
Whether your in it for the tactical combat, the third-person shooter elements, or just to relive the hit Netflix series; Narcos: Rise of the Cartels definitely seems to be packing a whole lot of punch.
Narcos: Rise of the Cartels will release digitally for the Nintendo Switch on November 21st 2019. A physical copy of the game is also planned for the Nintendo Switch, with pre-orders already open on Amazon. However, at the time of writing, the release date for the physical edition is yet to be confirmed.
Can wait to relive the first two seasons of Narcos? Then check out the official release date trailer below to see the game in action.
Narcos: Rise of the Cartels | Release Date Trailer