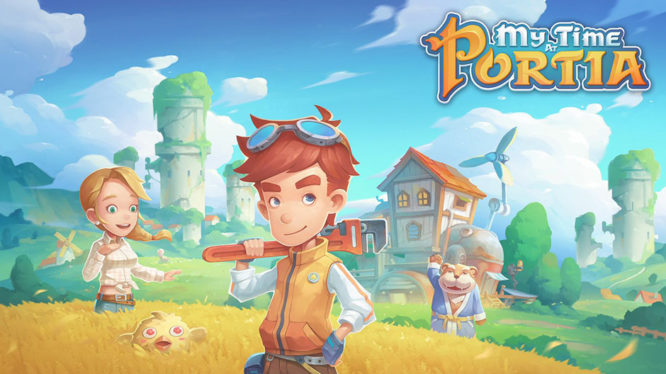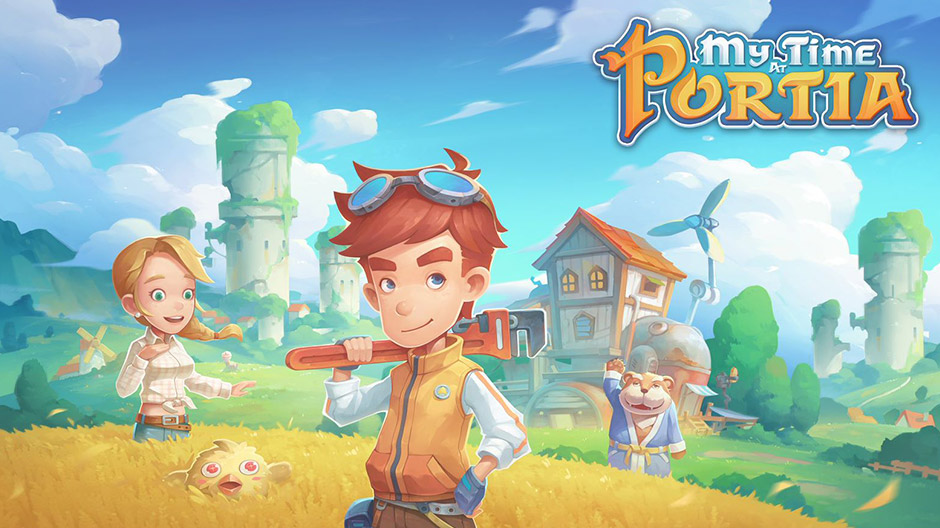 Team17 and Pathea Games have announced that My Time At Portia will be officially heading to Nintendo Switch, PS4, and Xbox One on April 16th 2019. The Nintendo Switch version of the game will be priced at £24.99 / €29,99 / $29.99 and is available to pre-order from the Nintendo eShop right now!
Players who choose to pre-order their copy of My Time At Portia will be treated to a free "Housewarming" gift set, which includes exclusive items, a bag of gold, and some bonus consumables. Full details are what's included can be seen below:
Exclusive Outfit
Ripped jeans and a jacket.
Exclusive Furniture
Cuckoo Station Clock and a Lion with Wings Statue.
Bag of Gold
500 Gols to spend in-game
Consumables
Rainbow Jelly and Dried Beef.
In addition to a digital download, Team17 also reiterated that My Time At Portia will be available as a physical release for Nintendo Switch and other consoles. Just like the digital release, the retail version of the game will also be eligible for the Housewarming pre-order bonus. However, it's best to check with your retailer beforehand to confirm that codes are still available.
Initially pushed out as a Steam Early Access title earlier this year, My Time At Portia is a farming simulator RPG set in the enchanting town of Portia. Tasked with restoring your Pa's run-down workshop, you'll find yourself crafting, growing and building your way through this post-apocalyptic land.
My Time At Portia will launch for Nintendo Switch on April 16th 2019 and will be available in both digital and physical formats. If you can't wait to explore Portia, then be sure to check out the brand new console trailer included below.
My Time At Portia - Console Pre-order Trailer