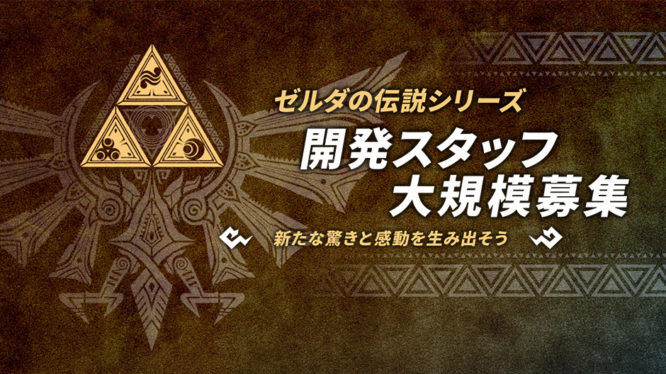 Monolith Soft, a company best known for its Xenoblade titles, is now hiring staff to work on an upcoming game in The Legend of Zelda franchise.
Described as a "large-scale recruitment" for development staff, Monolith Soft is seeking out various different positions to work with The Legend of Zelda series. Among the roles listed in the recruitment drive are (roughly translated):
Technical Artist
– Modelling TA
– Rigging / Animation TA
– Effects TA
Programmer
– Programmer for Character Control
– Tool / Environment Maintenance Programmer
– System / Framework Programmer
Planner
– Planner for Actions
– Planner for Map (Level Designer)
– Planner for Quests
Designer
– Designer for Main Character
– Concept Art Designer
– Character Modeller
– Map Modeller
– In-game Animator
– Event Designer
Management – Support
– Project Manager
Monolith Soft is certainly no stranger to working with the Zelda IP, having already provided development support for The Legend of Zelda: Breath of Wild and Skyward Sword. However, the recent job listings are the first time the company has publicly disclosed a recruitment drive specifically for work involving the Zelda franchise.
It's currently unclear how involved Monolith Soft's studios will be in the advertised Zelda game, but the number and variety of job openings suggest that they will be playing an important role in bringing the world and characters to life.
Until more details are revealed, we'll just have to wait patiently for official word on what Nintendo has in store for the franchise. However, having recently announced the re-imagining of Link's Awakening and Cadence of Hyrule, it's definitely become an exciting time to be a Zelda fan.