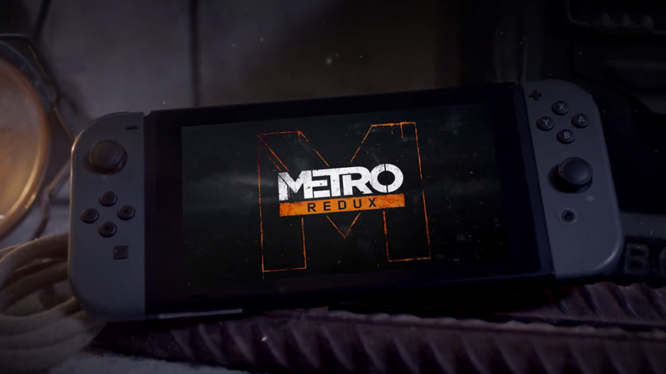 Metro Redux has officially been announced for Nintendo Switch and is set to launch on February 28th 2020. The announcement, which made by Deep Silver and 4A Games, confirms the distributor leak seen a few days prior.
The Nintendo Switch port of Metro Redux is said to contain "definitive editions" of both Metro 2033 and Metro: Last Light, alongside 10+ hours of DLC and bonus content.
Fans of physical releases will also be pleased to hear that Metro Redux will be available in both digital and physical format. Crammed onto a 16GB Nintendo Switch cart, the physical release will contain both games and all included DLC, without a digital download code in sight.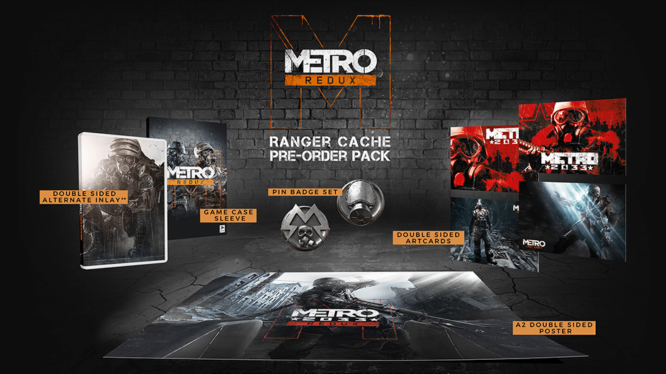 If you're looking to get your hands on some additional goodies, then look no further than the Ranger Cache preorder pack. Available at select retailers, players who preorder a physical Nintendo Switch game will also be able to snag themselves:
A Metro Redux pin badge set,
Reversible artwork inlay,
An outer sleeve for the game case,
Four double-sided art cards, and
 A Double-sided A2 poster.
Those looking to bag themselves some preorder goodies should keep an eye on Amazon's Metro Redux page, as it's specifically listed on the official Metro Redux website.
Metro Redux will launch for Nintendo Switch on February 28th 2020. If your new to the franchise and want to get a sneak peek at the game in action, then check out the official Switch trailer included below.
Metro Redux on Nintendo Switch™ Announce Trailer