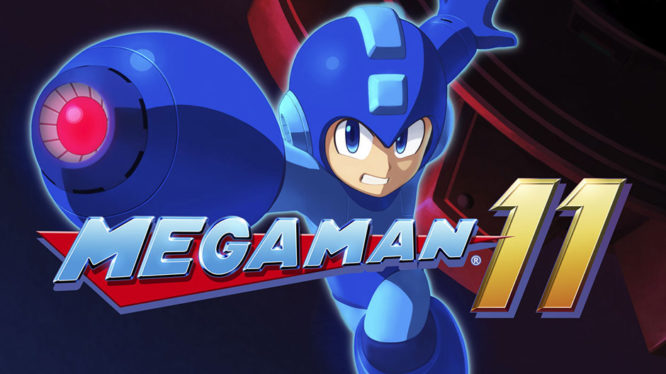 A Nintendo Switch demo for Capcom's highly anticipated Mega Man 11 game is now available to download from the Nintendo eShop.
Containing only one level, the Mega Man 11 demo has you running, jumping and shooting through the lair of Block Man (one of the 8 Robot Masters that serve as this game's bosses). Players will be able to test out the game's new double gear system, allowing you to improve the power of your mega buster or slow down time in the world around you – but only for a limited time.
In this demo, Mega Man also comes equipped with the abilities of previously announced Robot Masters Fuse Man and Impact Man, which you would usually unlock by beating the corresponding boss at the end of their level.
Alongside the demo, Capcom has released a brand new trailer showing off the level of the latest Robot Master: Bounce Man. The level features colourful balloons, floating enemies, spring-loaded obstacles and a giant robot frog mini-boss.
It is not known whether the release of this demo and the latest trailer was originally supposed to be included in the delayed September Nintendo Direct (which currently does not have a new date or time), but the timing of the announcement does seem oddly coincidental.
You can download the Mega Man 11 demo on the Nintendo Switch eShop now and on PS4/Xbox One later today. Mega Man 11 launches on PC, PS4, Xbox One and Nintendo Switch on October 2nd 2018.