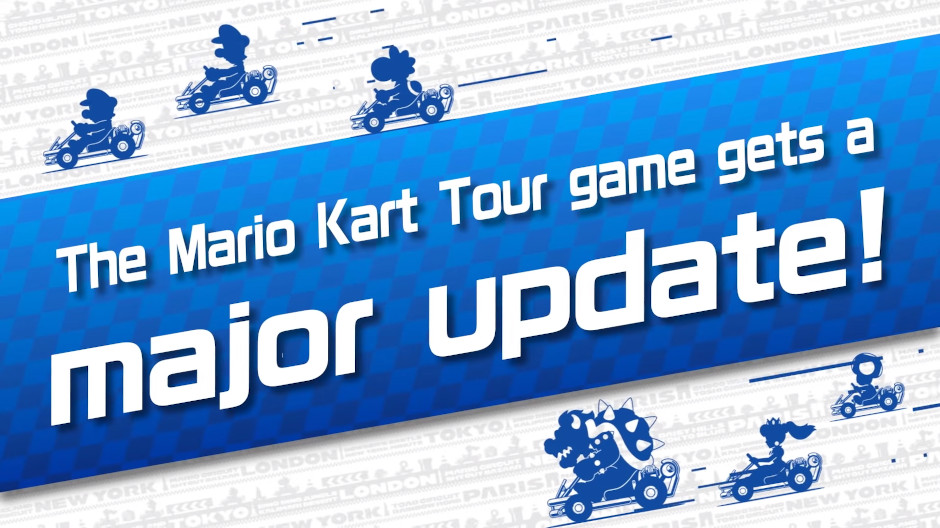 Nearly six months following its initial launch, a new update has arrived for Mario Kart Tour that adds the highly anticipated feature of multiplayer play, and is available now. Fans quickly realised during the pre-launch beta test period that the mobile release did not include true online matchmaking, simply taking CPUs and masking them as the profiles of other users during races. This was a disappointment to many fans of the series as a lot of what was found fun in past Mario Kart titles has come from competing with friends and other players in fast-paced real-time races.
Fortunately, the latest update to Mario Kart Tour has added a proper multiplayer mode, meaning fans can race head-to-head with friends and others from across the world in a series of exciting courses both new and old. There have been three new modes added to the game:
With Friends or Others Nearby: Use customised rules for races and join friends or others nearby.
Standard Races: Match with players from around the world using one of two daily-changing rulesets. Rise through the ranks, from E-A, based on your performance.
Gold Races: Limited to Mario Kart Tour Gold Pass subscribers, race by four sets of rules that change daily, including 200cc matches. Performance is graded on a scale from E-S.
All modes include 3 courses from a cup in the current tour, with the featured cup changing every 15 minutes. This update has also added a new camera feature that allows the changing of the camera angle to view all the action from new perspectives.
Mario Kart Tour launched initially in September of last year and has Mario race around courses inspired by real-world cities in the latest entry to the Mario Kart franchise. The title, multiplayer and all, can be downloaded now on the App Store and Google Play.