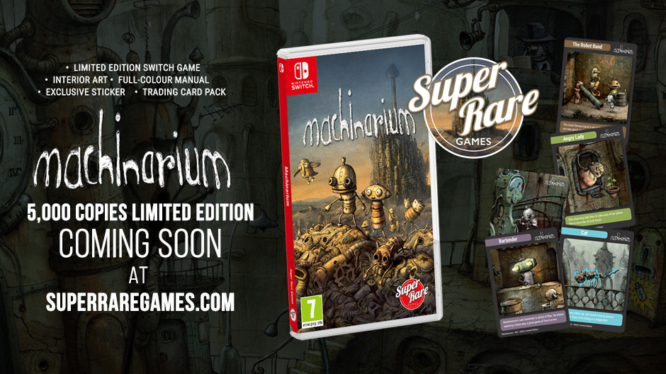 Super Rare Games and Amanita Design have revealed that they'll be bringing the award-winning adventure title "Machinarium" to Switch as a short-run physical release!
Limited to only 5,000 copies, the upcoming physical edition celebrates Machinarium's 10th Anniversary and recent port to Nintendo Switch. Fans who want to get their hands on one of these stunning limited releases will be able to pre-order the game exclusively from SuperRareGames.com on June 13th 2019.
Machinarium's short-run Switch release is set to priced at $32.54 / £29.99 / €33.99 and will include all usual Super Rare goodies. The upcoming release also boasts the biggest full-colour game guide ever produced by Super Rare Games, clocking in at around 60 pages! Full details of what's included are listed below:
Machinarium on a Nintendo Switch Game Card.
A 60 page full-colour game guide.
Some stunning Machinarium interior art.
An exclusive Machinarium themed sticker.
Three tradings card (randomly selected form the five-card set).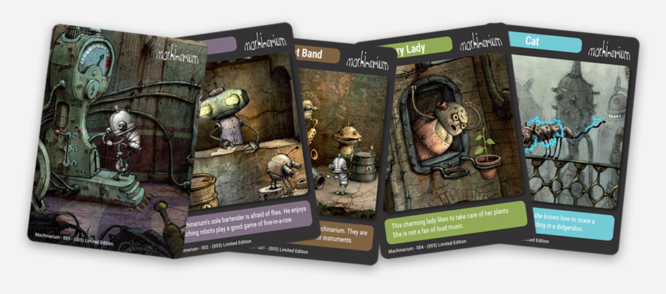 First release in 2009, Machinarium is an award-winning point-and-click adventure game packed with a puzzles and mini-games for players explore. Jumping into the role of scrapped robot named Josef, players must venture through a world filled with wicked robots (and equally wicked brain-teasers) to stop the Black Cap Brotherhood and save his robot-girlfriend Berta.
Featuring hand-drawn backdrops and characters, an original score composed by Floex, and meticulously hand-crafted animations, Machinarium is definitely not one to miss.
Machinarium's limited physical Switch release will be available to pre-order on June 13th exclusively from the Super Rare Games store. With only 5,000 copies ever being made, we'd recommend marking your calendars if you don't want to miss out.