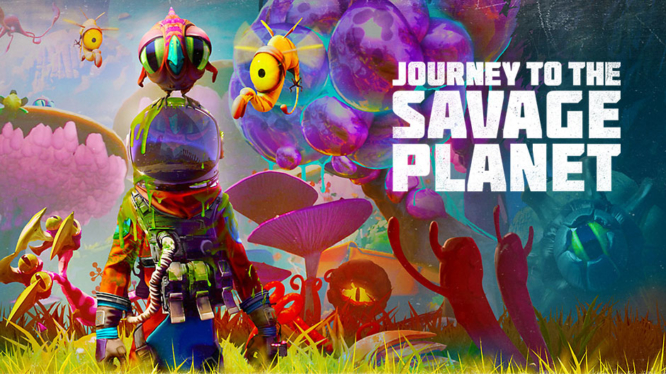 After being rated for the Nintendo Switch last October, a listing for Journey to the Savage Planet has been found on Amazon Japan, strongly suggesting that a port of the game is coming to hybrid console and should be announced soon.
This listing shows the price of the planetary space-shooter to be ¥4,466, which converts to around $40 / £31 / €37, while the title lists on PS4 for $29.99 / £24.99 / €29.99. It is of note, however, that the Japanese posting is of an imported copy.
Journey to the Savage Planet has players assume the role of a Kindred Aerospace employee whose job is to determine whether the uncharted planet ARY-26 is safe for human colonisation in the form of a sci-fi adventure first-person shooter. Tasked with the exploration of an alien world, players will find themselves with no supplies or resources to speak of. Explore, fight, and catalogue all the comical and colourful life this new planet has to offer, alone or together with a friend via online co-op.
The game, developed by Typhoon Studios, released on PS4, Xbox One, and PC in January. Leaving players wondering whether the game would eventually come to Switch, this new Amazon listing reaffirms that a Nintendo Switch version of the game does exist and that further information may be revealed soon.
While this doesn't officially confirm anything and should be taken with a pinch of salt, new listings that precede official announcements have turned out to be legitimate in the past. Most recently when fans spotted a listing for Saints Row IV on Amazon, which just days later was confirmed to be releasing. As a result, fans looking to play the game on Nintendo Switch may be in luck.
If you're interested, be sure to keep an eye out for an official announcement and further details such as a release date and price. Until then, check out the game's PS4 launch trailer to get a glimpse into the space exploration adventure.
Journey to the Savage Planet - Launch Trailer | PS4