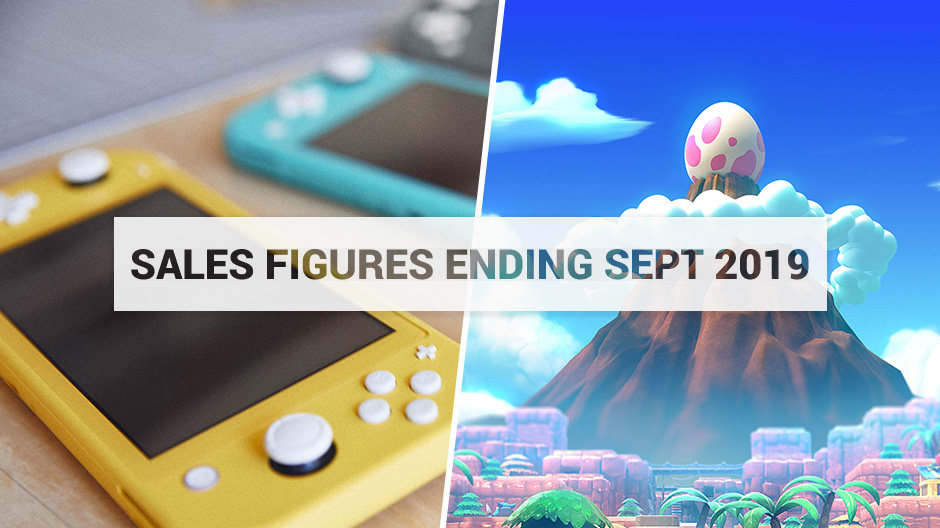 Nintendo has released its earnings for the 6 month period ending September 2019 and with it came a whole heap of stats about the Nintendo Switch and its top-selling titles.
According to the report, there were 6.93 million Nintendo Switch units sold from April to September 2019, bumping the hybrid console's lifetime total up to an impressive 41.67 million. During the period of July – September, Nintendo shifted 4.8 million hardware units, a number which was likely driven up by the release of new models. The latest figures incorporate all variations of the Nintendo Switch and take into account the original launch model, the revised model with better battery life, and the newly released Nintendo Switch Lite.
In the games department, The Legend of Zelda: Link's Awakening was revealed to have shifted a whopping 3.13 million units in the 10 days following it's launch. The game was released on September 20th and the earnings release only covers until September 30th 2019. Comparatively, Breath of the Wild sold 2.76 million copies in its first month (29 days to be exact) with Link's Awakening outperforming it in a week and a half.
Super Smash Bros. Ultimate has also risen up the top-selling title list, surpassing Super Mario Odyssey as the Nintendo Switch's second best-selling game of all time. As of September 30th 2019, the first-party brawler has sold 15.71 million units, leaving it only  3.3 million units away from knocking Mario Kart 8 Deluxe from the top spot.
Super Mario Maker 2 is this fiscal year's best-seller with 3.93 million units sold since its release, while Fire Emblem: Three Houses hit 2.29 million units worldwide – positioning it with a strong chance of becoming the franchise's best-selling title in future.
Overall, Nintendo has seen a year-on-year increase of 36.7% in the Nintendo Switch hardware department and a 38.8% increase with Nintendo Switch software. The ageing 3DS has been hit the hardest and is currently suffering a 62.9% decrease in hardware sales and a 38.8% decrease in software sales when compared to the same period last year.
Nintendo has seen great growth in its digital and mobile departments, most notably with digital sales which are up to 71.6 billion yen (an 83.0% increase on a year-on-year basis). An impressive figure which has been driven by a rise in digital purchases and Nintendo Switch Online subscriptions.
Things are looking bright for Nintendo as they approach the holiday season. They're well-positioned with the recently released Nintendo Switch Lite and a software line-up bolstered by Pokémon Sword and Pokémon Shield. The promise of Animal Crossing: New Horizons early next year and the slew of high-quality titles hitting during the past month is sure to help drive sales even future.