LEGO fans and Star Wars fans alike already have good reason to be pleased with E3 2019, as yesterday the first teaser trailer for a brand new LEGO Star Wars game was released as part of Microsoft's Xbox press conference. But Nintendo fans can get excited too, as it's been confirmed that LEGO Star Wars: The Skywalker Saga will release for the Switch alongside the Xbox One, PlayStation 4 and PC in 2020.
Developed by TT Games in collaboration with the Lucasfilm Games team, LEGO Star Wars: The Skywalker Saga will be players' first chance to play through The Last Jedi, as well as the soon-to-be-released The Rise Of Skywalker, in LEGO form. It will also be the first LEGO Star Wars title released for the Nintendo Switch.
Players will get the chance to recreate and reimagine memorable scenes from across the Star Wars universe, with the largest roster of characters and vehicles ever in a LEGO Star Wars game promised. You can choose which order you want to tackle the stories, so regardless of which order you prefer to watch the films in, you can play through them in the same order. If you can't wait to duel LEGO Darth Maul you can jump straight into The Phantom Menace, or if Kylo Ren is your baddie of choice you can take him on first by loading up The Force Awakens.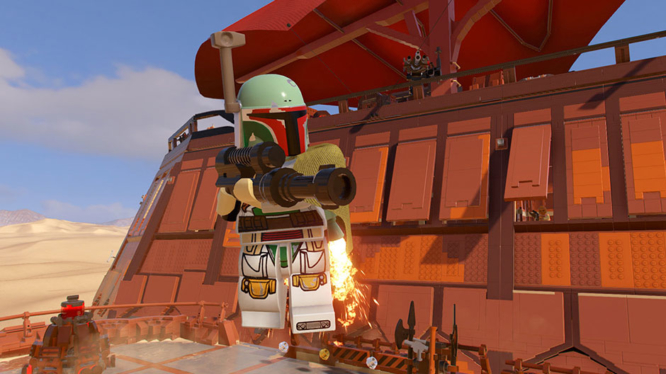 Loved by kids and big kids alike, (more than 50 million copies have been sold worldwide across the series), the LEGO Star Wars games are known for their unique style and sense of humour. That unique LEGO sensibility seems to be back in full force for this title, with the brief teaser trailer gifting us the image of Darth Vader offering his own LEGO Minifigure hand to replace the one he just chopped off Luke, alongside glimpses of Kylo Ren and Rey on Starkiller Base and Darth Maul fighting Obi-Wan Kenobi and Qui-Gon Jinn on Naboo.
Watch out for further details in the coming months, and may the force be with you.
LEGO Star Wars: The Skywalker Saga - Official Reveal Trailer