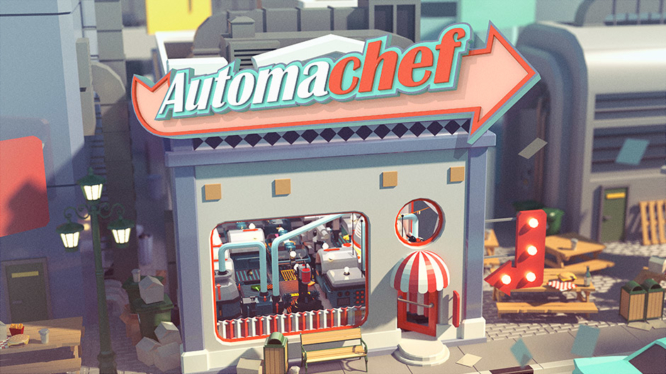 Team17 has revealed that the automated kitchen puzzle game "Automachef" will be heading to Nintendo Switch in Summer 2019. The announcement (and addition of the game to the Team17 label) comes as part of their new partnership with Hermes Interactive.
Automachef is part resource management game and part puzzler. Tasked with developing their very own automated kitchens, players must not only design the production line but also program that all-important machinery. Whether it's slicing, baking, plating, or serving,  in order for your restaurant to succeed, everything will need to run like a well-oiled machine. With the definitely-human Robert Person by your side, what could possibly go wrong?
Besides that kitchen fire over there, players will need to keep a close eye on their reputation, cash flow, power consumption and the amount of ingredients used on their production line. Got 60 orders to fulfil? Then open up that code editor and start programming your way to success!
In addition to the standard campaign mode, Automachef also features both a Contracts mode and a "Test Site" mode – where players are presumably free to create their wildest automated-kitchen fantasies. Crafted the perfect production line? Then why not save the blueprints and re-use them in future endeavours.
Automachef is scheduled to release on Nintendo Switch and PC at some point in Summer 2019. If you can't wait to start your very own automated kitchen, then be sure to check out the official announcement trailer below:
Automachef - Announcement Trailer - Switch