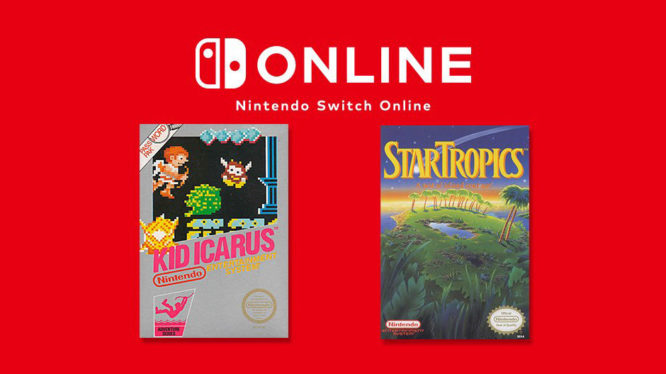 It's that time of the month where two more classics are released from the Nintendo vault to join their friends on the Switch Online's NES app. This time around it's Kid Icarus and StarTropics up at the plate and will be available to play on March 13th 2019.
In Kid Icarus, you play as a young angel called Pit. Equipped with your trusty bow and arrow you'll need to battle through swathes of enemies on your quest to take down the evil goddess Medusa. In her plot to take control, Medusa has captured Palutena (the goddess of light) and has stolen the "Three Sacred Treasures". Secure the treasures and defeat Medusa in order to save Palutena.
StarTropics will have you step into the shoes of star pitcher, Mike Jones. Visiting his favourite archaeologist uncle Dr. Jones, Mike quickly discovers that Dr. Jones has been abducted. Alone in a tropical paradise, you'll need to piece together the mystery behind your uncle's disappearance. Along the way, you'll come across some helpful (and not so helpful) villagers, pick up new weapons and even come across your uncle's submarine to aid in your quest.
As is par for the course, it remains to be seen if Nintendo has any of their "SP" editions of past NES classics in the works. Last month saw special versions of Blaster Master and Metroid join Super Mario Bros. 2 and Kirby's Adventure. In any case, keep an eye out for Kid Icarus and StarTropics when they land in the Switch Online – Nintendo Entertainment System app on March 13th 2019.