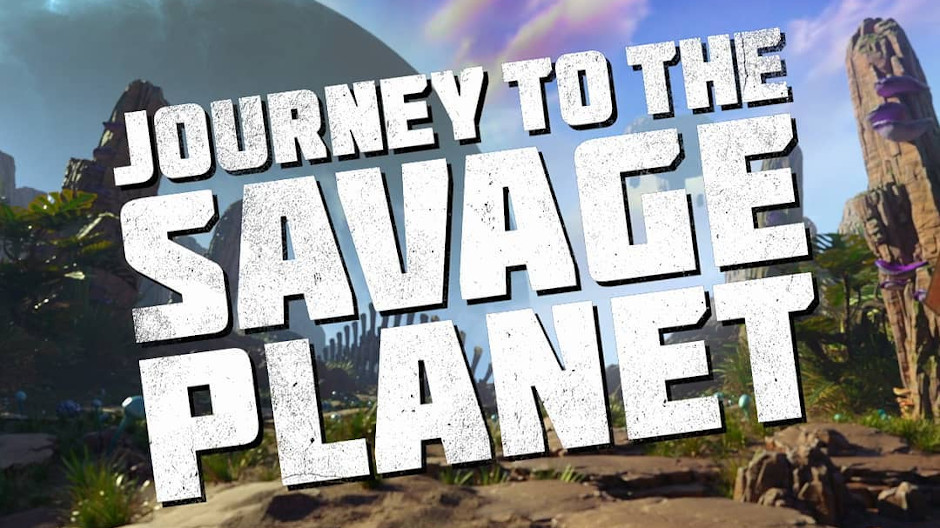 After having been rated in Brazil back in October, and appearing last month in a listing on Amazon Japan, the title is now listed on PlayAsia. Typhoon Games' debut title may be releasing on the hybrid on or before June 30th, this potential leak implies.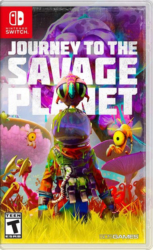 It's suggested Journey to the Savage Planet may retail around $29.99 / £24.26 / €28.87, and that the content for the Switch retail version will be at parity with other consoles. Furthermore, the art previewed doesn't have any indication of any extra download required in addition to the cartridge, a common practice for Switch ports of titles from the other consoles.
Taking place on an alien planet, players act as recent recruits for Kindred Aerospace, with the role of determining whether the planet ARY-26 is fit for humans to colonize or not. Landing on the planet with nothing more than a can of Grob, it'll be up to the player to figure out how to survive. As a part of its full-length campaign, Journey to the Savage Planet also supports co-operative multiplayer through its comical, colourful world.
The title launched first on Xbox One, PC, and Steam in January. With no official indication of the title to be releasing on Switch, these potential leaks may be a happy surprise for fans.
A port of Journey to the Savage Planet is yet to be confirmed. If you're looking to explore this vibrant world while on the go, however, the opportunity just might be around the corner. Make sure to keep your eyes peeled for an official announcement in the near future. Until then, be sure to check out the Xbox One launch trailer below.
Journey to the Savage Planet launch trailer (Xbox)