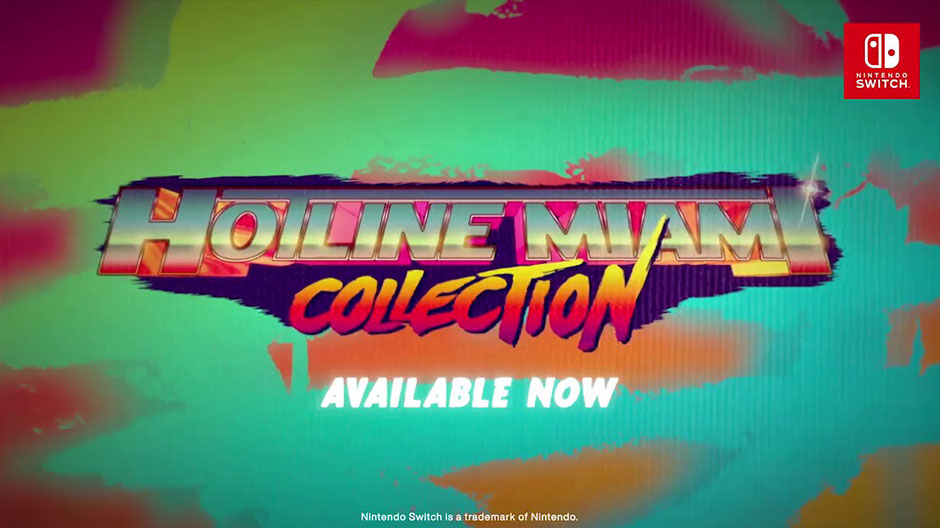 Nintendo streamed their latest indie focussed presentation dubbed "Indie World" during Gamescom 2019 today. During the show, the surprise announcement that popular top-down shooter, Hotline Miami would finally be making appearance on the Switch.
Available to purchase from the Switch eShop now, the Hotline Miami Collection bundles the original game as well as its sequel – Hotline Miami 2: Wrong Number into a single package. It's the first time either game has been available on a Nintendo platform, with the series previously exclusive to PC and PlayStation systems.
First released in 2012, Hotline Miami has garnered somewhat of a cult status since its release. Players control an unnamed protagonist who must answer a series of cryptic voicemails on their answering machine. Doing so takes players through a series chapters where they must harness their twin-stick, top-down shooter skills to commit massacres upon the Russian mafia in a world that was heavily inspired by 2011's Drive.
A follow-up to Hotline Miami, Hotline Miami 2: Wrong Number, was released in 2015 to further critical acclaim. The sequel focusses more on the protagonist's back-story, as well as the aftermath of the events from the Hotline Miami.
Both games are included in the Hotline Miami Collection which comes to Nintendo Switch today.
Hotline Miami Collection - Available Now on Nintendo Switch